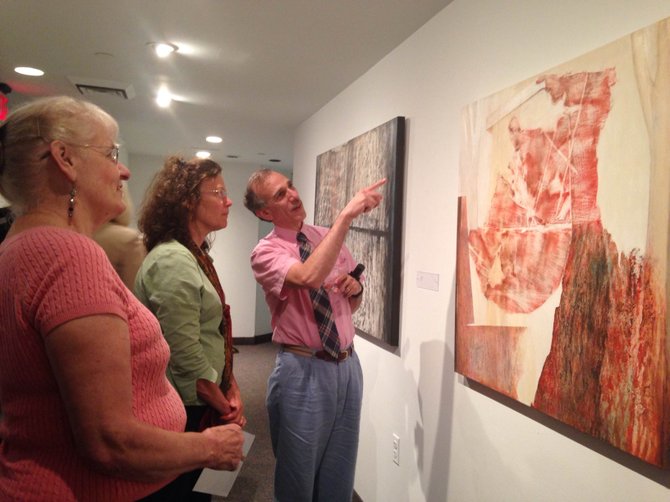 The Friends of the McLean Community Center (FMCC) organization has named McLean residents Carol Conrad and Carole L. Herrick the recipients of its 2014 "Friend in Deed" award. Conrad and Herrick are the 2lst and 22nd persons to receive this recognition "with gratitude for outstanding leadership and support of the McLean Community Center." The two women received plaques at the Friends' monthly meeting on Monday, June 9, at the Center, 1234 Ingleside Avenue.
Both Conrad and Herrick have been strong supporters of the Center's programs and activities for many years.
Conrad has served as the secretary of the Friends Board for the last four years. Trained as an attorney, she has added stability and growth to the Friends Board and overseen a tremendous growth in the activities of Friends as they supported the requirements of the community center.
Herrick, a well-known local historian, previously served as president of the Friends organization and has been involved in many community activities. In conjunction with the McLean Historical Society, she has presented local history lectures at MCC over the last year.
FMCC President Glenn Yarborough saluted the accomplishments of both winners.
More information concerning Friends may be found at www.friendsmcc.com.