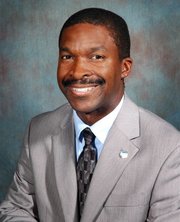 Vienna Budget Meetings Slated
Copies of the proposed Town of Vienna budget for fiscal year 2014-2015 are available online at www.viennava.gov, in the Finance Department at Town Hall, 127 Center St. S. and at Patrick Henry Library, 101 Maple Ave. E.
The Town Council is slated to discuss the proposed budget during two work sessions: Saturday, March 22, at 9 a.m., and Monday, March 24, at 8 p.m., in Town Hall Council Chambers. The public is invited to attend, but public comment is not permitted during work sessions.
Later on, the Town Council will hold a budget public hearing, Monday, April 7, at 8 p.m. At that time, residents will be able to comment on the proposed budget and ask questions.
If the Council deems it necessary, a final budget work session to discuss comments made at the public hearing will be held Monday, April 21, at 8 p.m. A public hearing on the proposed real-estate tax rate, plus water and sewer rates, will be held at the April 28 Council meeting. Budget adoption is scheduled for May 12.
Vienna Town Manager Mercury Payton has unveiled his proposed budget for FY 2014-15. What happens to it next is up to the Town Council and the residents.
In his plan, the budgets of the Town's four operating funds total $32,467,880 – an increase of $747,052, or 2.4 percent higher than the current fiscal year. The proposal keeps the real-estate tax rate at its existing level of 22.88 cents per $100 assessed valuation, provided that all departments decrease their spending by 1 percent.
The four operating funds and their proposed budget amounts are as follows: General Fund, $22,398,700; Debt Service Fund, $2,702,640; Water and Sewer Fund, $7,121,000; and Stormwater Fund, $245,540.
"The proposed budget is based, in part, on recommendations from the Budget Committee and [is] approved by the Town Manager for submission to the Town Council," said Payton in his budget message. "The result is a proposed budget that reflects general consensus from a variety of operational perspectives."
By maintaining the residential real-estate tax rate at 22.88 cents, the average Vienna homeowner's tax bill is estimated to be $1,477.51. Because the assessed values of people's homes have generally gone up this year – with an average jump of $45,189 – this amount reflects a 7.3-percent increase over the previous year. The result would be an increase of nearly $600,000 into the Town's General Fund.
According to Payton, some "38 percent of [Vienna's] residential properties are in the $400,000 to $500,000 level and would [see an] average $53 annual increase." The 25 percent of Vienna homes valued at $500,000 to $600,000, he said, would have an average annual tax hike of $62.
The Debt Service Fund is proposed to increase by $405,982, or 17.7 percent. The Water and Sewer Fund is proposed to decrease by $267,000, or 3.6 percent. And the Town's water and sewer rates are proposed to be adjusted this year.
The Stormwater Fund was established last year and is comprised of money Fairfax County collects from the town residents. Currently, the county collects two cents from homeowners to comply with state stormwater requirements. Vienna receives part of this money annually and partners with the county on stormwater projects directly affecting the Town.
Among the budget highlights, from the General Fund, Payton is proposing increased expenditures of $588,530 total. Included are pay raises for town employees on their anniversary dates, increased pension costs, plus an estimated 16-percent increase in health-insurance premiums. In the Debt Service Fund, meals-and-lodging tax collections are estimated to increase $380,000 over last year's budgeted level.
"This year's budgeting process was different [than last year's], as each department was given a maximum budgeting dollar amount for their department as a whole," explained Payton in his budget message. "The dollar amount represented a 1-percent cut from that department's adopted FY 2013-2014 budget. Requests for restoration of cuts and new programs are included in a new section of the budget, Unmet Needs."
This entire budget is subject to adjustments and updates. Any modifications will be included in the final budget adopted by the Town Council.