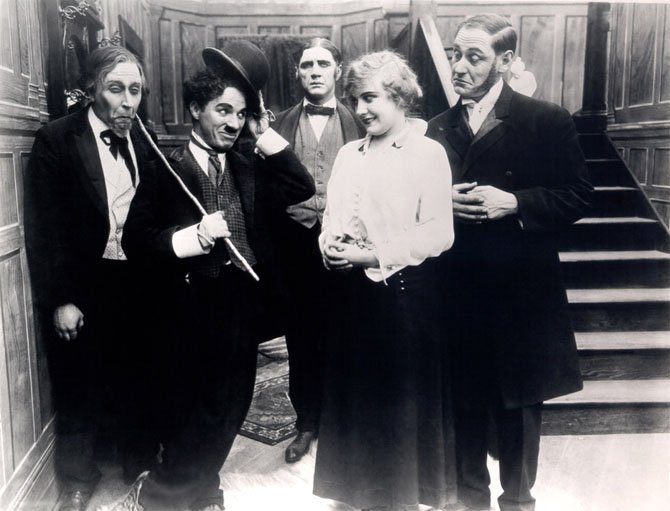 The Alden in McLean will celebrate Charlie Chaplin's 125th birthday with an evening of silent films with live musical accompaniment on Wednesday April 16, at 7:30 p.m. A star of the silent era, Chaplin was a British comic actor, filmmaker and composer who rose to fame with such films as "The Gold Rush," "City Lights" and "The Great Dictator." Tickets are $10, $6 for MCC district residents. The theatre is located at 1234 Ingleside Avenue, inside the McLean Community Center.
Charlie Chaplin, whose name has become synonymous with silent film, is considered one of the most important figures in the history of the film industry. During this evening tribute, audience members will have the opportunity to enjoy some of Chaplin's funniest comedies. Film historian and preservationist Bruce Lawton, who has worked with the Chaplin estate to restore the filmmaker's work, will host the program. Composer Ben Model will enhance the hilarity of this evening of first-class entertainment with his musical accompaniment. These 16mm editions were restored by Lawton.
Tickets are on sale now. For more information or to purchase tickets online, visit: www.aldentheatre.org or call 703-790-0123.