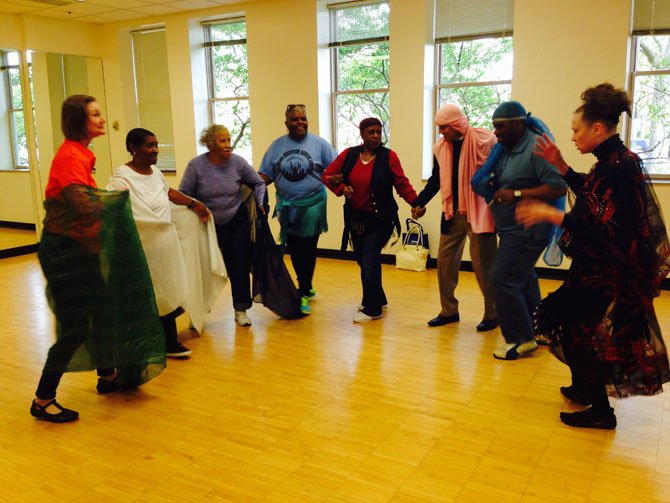 We all know that as we age, so do our five senses. Knowing what to expect can help us take steps to continue to live independent and productive lives. That was the message from the April Speaker Series event co-sponsored by Senior Services of Alexandria, Inova Alexandria Hospital and Alexandria's Successful Aging Committee. More than 100 seniors flocked to the Nannie J. Lee Center last Wednesday for a lively morning filled with valuable information and a Health and Fitness Fair. Participants tried their hand at belly dancing and tai chi, sampled delicious healthy recipes, had free blood pressure and hearing tests, and even enjoyed shoulder massages.
Presenters urged folks to stay active by doing regular weight-bearing exercise to maintain strength and muscle mass, and to slow down the progress of arthritis. They also pointed out that as we age, most people experience a loss of smell and taste that can make eating less appealing, and thus have a negative effect on nutritional intake. Seasoning with a variety of herbs, spices and marinades, and using color and special atmosphere can make meals more inviting. Inova Alexandria Hospital's Chef Hans shared some very tasty recipes for healthy salads that are sure to entice everyone's taste buds. Vision and hearing changes also impact us as we age — and getting regular eye and hearing tests is important to maintaining a good quality of life. Dr. Nalin Patel, primary care physician from Inova Medical Group, reminded the audience to stay connected to our community and the world around us, and to keep our minds active by reading, staying abreast of current affairs, and doing crossword or Sudoku puzzles.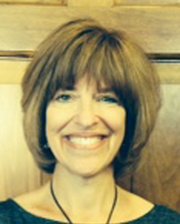 You may find copies of the presentations as well as Chef Hans' healthy recipes, at SSA's website: www.seniorservicesalex.org. Thanks go to Massage Heights Bradlee, Dawn MacLear Fitness, Virginia Fernbach, Northern Virginia Resource Center for Deaf & Hard of Hearing Persons, Walgreens, and all the volunteers who made this event such a success.
Senior Services of Alexandria's May 14 Speaker Series program will focus on "Positive Approaches to Difficult Conversations," beginning at 9:30 a.m. at Westminster Presbyterian Church in Alexandria. Local experts will discuss strategies for older adults and their families to address some of the tough issues that come with aging: driving, living independently, health care, and financial management. Light refreshments will be served at this free event. Register at www.seniorservicesalex.org or by calling 703-836-4414, ext 10.