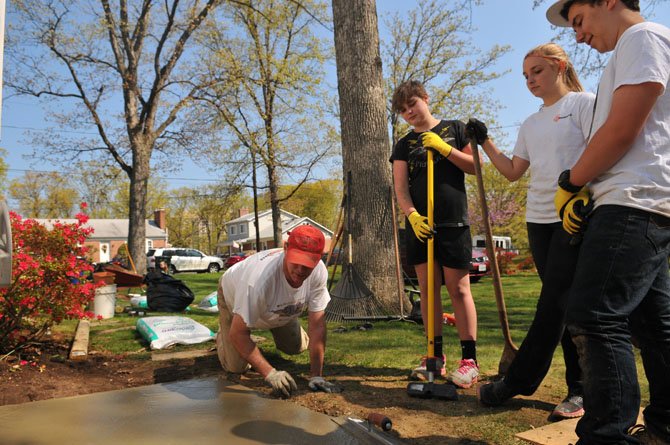 More than 600 volunteers separated into teams to rehab 38 homes in Alexandria on Saturday morning, April 26, at the First Baptist Church. Katherine Dixon, executive director of Rebuilding Together Alexandria, organized the event to help residents whose income is near the poverty rate — earning near or less than $27,000 a year.
With support from Skanska and Wells Fargo, volunteers restored and upgraded homes for low-income residents during this nationwide initiative. New this year, volunteers used a 22 item Health and Safety Check List — created In partnership with the National Center for Healthy Housing — to help eliminate multiple common hazards.
Since its inception 27 years ago, Rebuilding Together Alexandria has worked on more than 1,700 projects in Alexandria.
Teams of volunteers made home improvements, such as repairing windows and doors, replacing cabinets, installing grab bars and safety rails, painting, doing yard work, building gardens, and weatherizing. In addition, they used the check list, making sure the resident had rooms and stairs free of tripping hazards, a working smoke and carbon monoxide alarms, proper ventilation of exhaust fans and clothes dryer, no electrical hazards, adequate lighting, no active water leaks or serious moisture issues.
Photo Gallery
Working and Rebuilding Together
Click Photo for Flash