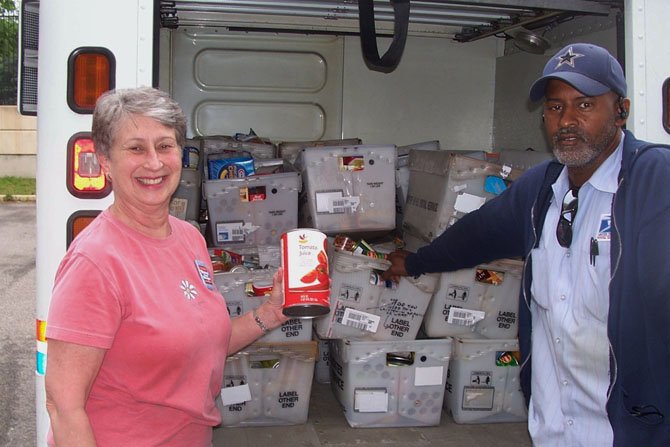 The 2014 Stamp Out Hunger Food Drive, sponsored by the National Association of Letter Carriers and the U.S. Postal Service, will take place Saturday, May 10 throughout the City of Alexandria.
This year, Alexandria postal workers will be delivering paper grocery bags to many homes in Alexandria zip codes. These bags are designed to be filled by postal customers then left at their mail room and mail boxes to be picked up by their letter carrier during their regular Saturday delivery.
Brian McCormick, coordinator for the Stamp Out Hunger Food Drive in Alexandria, hopes that providing these bags will help triple the amount of food collected for local food banks such as ALIVE!, Koinonia, Rising Hope UMC and United Community Ministries.
Stamp Out Hunger is the nation's largest single-day food drive. Now in its 22nd year, more than 1.3 billion pounds of food has been collected over the drive's history.
To participate in this year's drive, place bags of non-perishable food items by your mail box before your mail is delivered May 10. Donations can also be dropped off at local post office branches throughout the city.
Donations of non-perishable food, including pet food, will be distributed by the letter carriers to local shelters and food banks. Examples of non-perishable items include: Peanut butter, canned soup, canned meats and fish, canned vegetables, fruits and juices, boxed goods (such as cereal), pasta and rice.
For more information, contact Brian McCormick at 571-278-3231.
More like this story