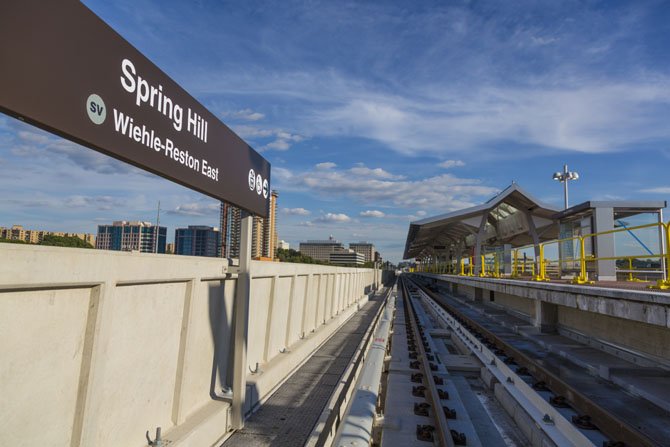 "Achieving substantial completion is a significant milestone."
-- Jack Potter, Airports Authority President and CEO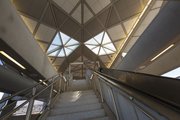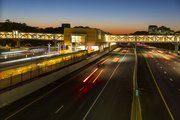 The Metropolitan Washington Airports Authority announced its concurrence Thursday with an April 9 Declaration of Substantial Completion for Phase 1 of the Silver Line Project to extend the Washington region's Metrorail public transit system. The concurrence affirms that the Phase 1 construction by Dulles Transit Partners, a construction consortium led by Bechtel Corp., has satisfied the contract requirements applicable to the project's major functional elements.
"Achieving substantial completion is a significant milestone," said Airports Authority President and CEO Jack Potter. "We have conducted a thorough review of the contractor's submission and are satisfied that Phase 1 has met the contractual requirements that will allow the project to now move to the next steps in the process to begin passenger service. We appreciate the close cooperation among WMATA and our partners in moving this large and complex project forward."
Phase 1 of the Silver Line project is an 11.7-mile segment with five stations serving McLean, Tysons Corner and Reston in Northern Virginia, which are among the fastest-growing communities in the National Capital region. The Airports Authority is managing construction of the project.
The Airports Authority's determination that Phase 1 has reached substantial completion follows a 15-day period during which Airports Authority staff reviewed documentation and test results on the work performed by Dulles Transit Partners. The concurrence decision recognizes that work to finalize a number of items will continue beyond the substantial completion date, as outlined in agreements with WMATA and Dulles Transit Partners. Following substantial completion, Dulles Transit Partners will continue working on remaining punch list items and performing other tasks under the agreements. That work relates to train and track communications systems, power equipment, tunnel handrails and cables, elevator, and leak and drainage issues.
The next step in the process toward passenger service is WMATA's decision to take over the Phase 1 project so it can conduct its own inspections, testing, and training. While WMATA is performing these activities, additional reviews of the project will be undertaken by the U.S. Department of Transportation's Federal Transit Administration and the regional Tri-State Oversight Committee. Following those reviews, WMATA will be in a position to formally accept the Phase 1 project and commence passenger service.
Phase 1 of the Silver Line connects to Metrorail's Orange Line in Falls Church, and runs to the eastern edge of Reston, with four stops in Tysons Corner. Work also has begun on Phase 2 of the project, which will connect the Metrorail system with Dulles International Airport and points in Loudoun County.