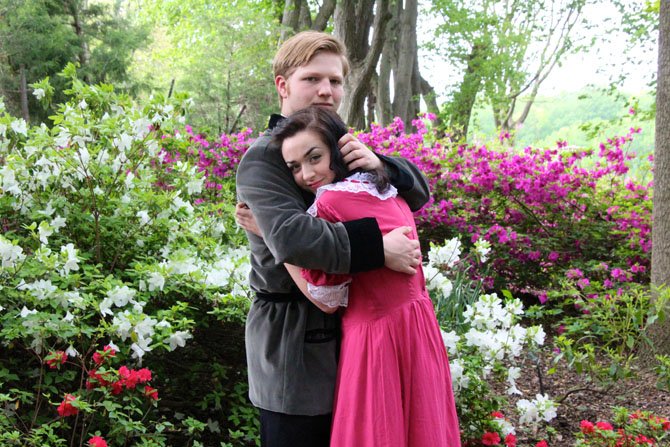 A McLean High School Choral Society production of "The Secret Garden" won't be the final production for the society as previously feared.
The classic production, complete with Pulitzer Prize-winning playwriting, will run May 29 to June 1 in the Burke Auditorium with the promise of another year's worth of productions.
Thursday through Saturday's production will be at 7 p.m. Sunday's production will be at 2 p.m.
"Orphaned in India, 11-year-old Mary Lennox returns to Yorkshire to live with her embittered, reclusive uncle Archibald and his invalid son Colin," wrote parent Brent Stone in a press release. "The estate's many wonders include a magic garden which beckons the children with haunting melodies and the 'Dreamers,' spirits from Mary's past who guide her through her new life."
Many of the students - many of which have won state awards for their theater work - would have been affected by budget cuts in the arts. However, the Choral Society program was saved for another year.
In a note to the school community, MHS principal Ellen T. Reilly and Choral Director Linda Martin stated, "The program will remain the same in the 2014-15 academic year with the exception of moving the Madrigal class into the school day. There will be a separate Women's Chorus, Men's Chorus, and Advanced Women's Chorus (Armonia); we will also offer Music Theory and AP Music Theory.

"This solution helps the school system with its staffing issues, while preserving the long tradition of choral groups at McLean High School."
The play will be at 1633 Davidson Road, McLean. Tickets, $10 for students and $15 for adults, can be bought in advance at http://www.mhschoralsociety.com.