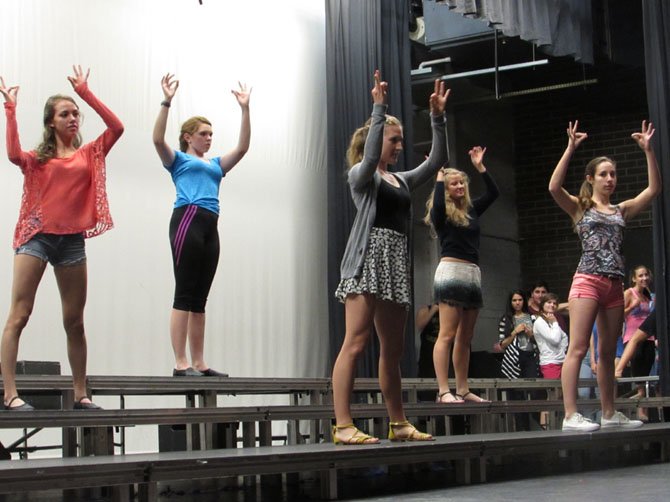 Get the best of Broadway and your favorite classics with Langley High School's Spring Choir Show: "There's No Business Like Show Business!" Students have been preparing since late March to produce a fully costumed and choreographed performance, featuring musical selections from Mamma Mia to The Addams Family Musical.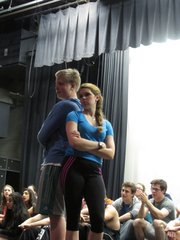 This is the only performance of the school year in which students both sing and dance, donned in '70s clothing and feather boas, instead of traditional gowns and suits. "The night is a Broadway showcase," said senior Madeline Chalk, "and I couldn't be more excited to end this year with a bang."
"Get ready for a very big spectacle!"

—Jamie Joeyen-Waldorf, LHS Concert and Women's Chamber Choir
Choir Director Mac Lambert is enthusiastic for the show, even while supervising back-to-back practices during and after school. "This is the only occasion when I am not on stage conducting, allowing the performers to really connect with the audience," he remarked. He expressed his appreciation for the parents and volunteers who bring together the show behind the scenes.
The choral department—consisting of the Treble, Select Treble, Women's Chamber, Concert, Voicemale and Madrigal choirs—faced limited practice time after this year's snow day and testing schedules. Still, these artists rose to the challenge and are ready to "put on a good show," said Voicemale member Calvin Tang. "I'm also nostalgic for the Green Day pieces," he mentioned, "They used to be my favorite band."
The Langley Choir Department invites you and your family to enjoy the show at 7:30 p.m. on May 29 and 30. Tickets can be purchased for $10 each from any member of the choir, or at the door. The duration of the show is expected to be (a dazzling) two hours. In the words of Newsies, come see why these students have "Something to Believe In!"