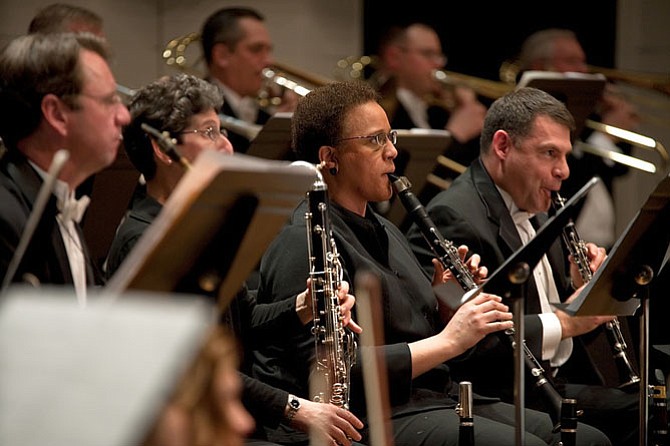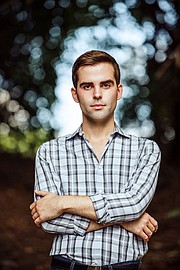 Where and When
Fairfax Symphony Orchestra presents "I'll Be Seeing You" at the Harris Theater, George Mason University, 4400 University, Drive, Fairfax. Performance: Saturday, Nov. 8, at 8 p.m. Tickets $25-$60. Call 888-945-1468 or visit http://cfa.gmu.ed...
It was a golden age for popular music, even as the guns of war were loudly sounding. It was the era of music by Gershwin, Kern, Carmichael, Ellington done up to perfection by touring Big Bands. It was a time when some couples danced together and others kept in touch by letter with return address from far-away places in Europe or the Pacific.
Now the Fairfax Symphony Orchestra, under the baton of principal pops conductor Luke Frazier, is bringing those days to life with tunes from the 1940s. It promises to be an evening of enduring musical numbers and narrative bringing emotions of love, longing, loneliness and hope.
"We wanted to offer pops programs to round out our concert season with offerings of familiar music," said Frazier. "This program was particularly interesting in that it is based on real letters" written between Frazier's grandparents during World War II.
The show will include two singers; Broadway artist, Stanley Bahorek, who will be playing the role of Frazier's grandfather and up-and-coming star, Hayley Travers who will be playing the role of Frazier's grandmother. The concert will be semi-staged with the singers and the Fairfax Symphony Orchestra (FSO) musicians joined together.

"This is a perfect program for new audiences to the FSO in that it offers a variety of musical styles along with a story that so many people of many different generations can connect," said Frazier. "Everyone knows the feeling of budding relationships and this show explores those feelings through very entertaining and familiar music and stories.
"I love to create programs that are not only musical experiences for audience members but personal experiences as well. Every program I create has a story that allows audiences to connect to everything happening on stage," added Frazier.
For those less familiar with Frazier, beyond the FSO he directs and conducts performances around the country and has worked with luminaries such as Kevin Spacey, Chita Rivera, Darren Criss of Glee to Broadway's Lea Salonga.
"Stories of love, separation and longing are timeless. I want the audience to be able to recollect memories from their own lives as this story is universal," noted Frazier.
Take it all in, music, singing, narrative; let yourself be swept away by this special gift from the Fairfax Symphony Orchestra at Mason's Harris Theater. You may well have your own family stories to remember, especially as Veteran's Day approaches.