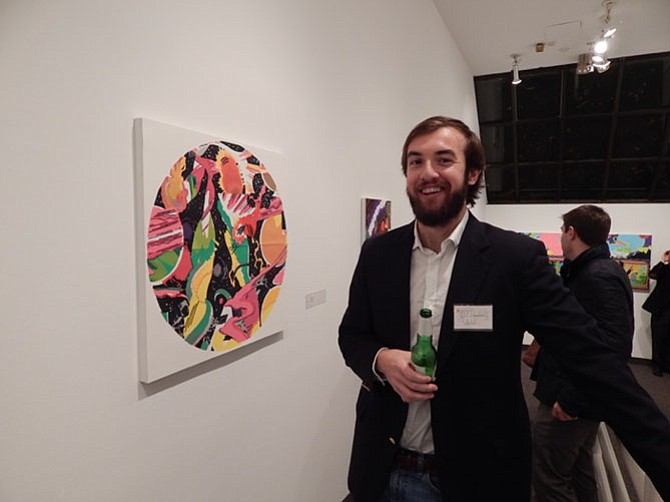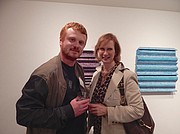 A large crowd came to McLean Project for the Arts on Thursday evening, Nov. 6 for the opening reception for three new exhibitions. Rachel Rotenberg's large wood sculptures are dramatic in the Emerson Gallery. The Atrium Gallery highlights the work of Ryan Carr-Johnson and the Ramp Gallery is showing prints by JD Deardourff. Gallery goers heard MPA Exhibitions Director Nancy Sausser and the artists discuss their work and processes. The exhibitions are open through Dec. 20.
McLean Project for the Arts is a nonprofit visual arts center founded in 1962 to exhibit the work of emerging and established regional artists. In addition to its program of high quality, professionally-curated art exhibitions, MPA offers art classes for children and adults taught by professional art instructors. MPA also presents the Art Reach program for area schools, gallery talks, and day trips to area museums and galleries. MPA is a partner with the Virginia Museum of Fine Arts and Fairfax County Public Schools.
McLean Project for the Arts is located at 1234 Ingleside Avenue, McLean.
Emerson Gallery hours are Tuesday- Friday, 10 a.m. - 4 p.m.; Saturday, 11 a.m. - 5 p.m.
Atrium and Ramp Galleries are open Monday - Thursday: 9 a.m.–11 p.m; Friday and Saturday: 9 a.m.– midnight; Sunday: 12 - 6 p.m.