When Nelson Greene Sr. came to Alexandria in 1953, blacks were the target of racial discrimination, schools were segregated and a poll tax was required to vote. Undeterred, Greene set about building a business while steadfastly working behind the scenes to combat the Jim Crow laws that characterized the city.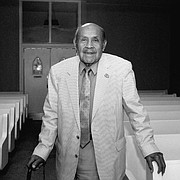 "I can't even begin to describe Massive Resistance," recalled Greene during a 2010 interview for Living Legends of Alexandria. "It was awful. With Jim Crow, blacks lived a second hand life. It was hard for whites to reposition after slavery and look on us as citizens, not slave people."
Greene was referring to the zealous effort by Virginia Sen. Harry F. Byrd Sr. (D) and others to counter the 1954 Supreme Court decision in Brown v. Board of Education through what was known as the Southern Manifesto.
"In the 1950s – for political reasons – a group of us started the Secret Seven, to make things better for black people," Greene said of the FBI-dubbed group of African-American activists. "I don't like politics but I wanted to make the community better."
Greene's efforts helped facilitate the desegregation of Alexandria schools in 1959 and the integration of city job opportunities in the '60s. He went on to become the first African American appointed to the Alexandria Redevelopment and Housing Authority Board of Commissioners and only the second black to serve on City Council since Reconstruction. On Nov. 13, 2014, the pioneering Civil Rights leader died at the age of 100.
Born May 20, 1914 in Danville, Va., Nelson Enoch Greene graduated from Shaw University in Raleigh, N.C. in 1941 with a major in economics and a minor in chemistry. Drafted into the U.S. Army in 1943, Greene served in World War II and Korea, achieving the rank of Major in the Artillery.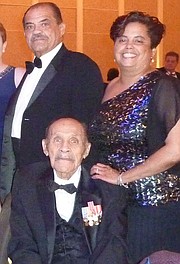 In 1949, he graduated from the Renuard School of Mortuary Sciences in New York City. After working in funeral homes in Danville and Martinsville, Greene relocated to Alexandria. He opened Greene Funeral Home on Franklin Street, where he lived with his wife Gloria and their two sons, Nelson Jr. and Terry Franklin.
For the next 60 years, Greene dedicated himself to improving the community.
"Nelson Sr. was the first black Democratic candidate to run for Council," said Lynnwood Campbell, who served as campaign manager when Greene was elected in 1979. "We knew we had an uphill battle just to win the primary. The big question was 'how do we get a black undertaker elected?' We decided to never mention the fact he was black or an undertaker. We just said he was a businessman."

The strategy of focusing on name recognition paid off for Greene, who finished first in the primary.
"Many people had no idea Nelson Sr. was black until his picture appeared on the front page of the Gazette," Campbell recalled. "But there were also many people that knew Nelson Sr. from his work in the community and as one of the founding fathers of Senior Services of Alexandria."
In addition to City Council and ARHA, Greene served on the Alexandria Planning Commission and was a Charter Member of Inova Alexandria Hospital's 1872 Society. He was active in a variety of organizations including the NAACP, Elks Lodge #48, the Departmental Progressive Club and Friendship Veterans Fire Engine Association. He was a 33rd Degree Mason and member of the historic William Thomas American Legion Post 129.
"Many people only get to read about their heroes," said Campbell, a schoolmate of Terry Greene and close family friend for more than 50 years. "Nelson Sr. was one of my heroes and I am thankful I had the opportunity not only to work with him but to laugh with him on many occasions."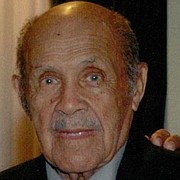 Greene was a devoted member of Meade Episcopal Church where he served as Junior and Senior Warden. He taught math as a substitute teacher at Parker-Gray High School and was a member of Omega Psi Phi since 1938.
Greene and his wife, Gloria Kay Greene, were married for 72 years until her death earlier this year on Feb. 15. He is survived by his sons Nelson Jr. (Donita) and Terry; grandchildren Nina, Nelson III "Chip" and Derrick; nieces, nephews and numerous other relatives and friends.
Visitation will be held Sunday, Nov. 23 from 6 to 9 p.m. at Meade Memorial Episcopal Chapel, 322 N. Alfred St. A Mass of Christian Burial will be celebrated Monday, Nov. 24 at 11 a.m. at Callaway Chapel at Episcopal High School, 1200 N. Quaker Lane with interment to follow at Ivy Hill Cemetery, 2823 King St.
"I've been very lucky," Greene often said of his many achievements. "Many people were brainier. I just wanted a better life for me and my family."