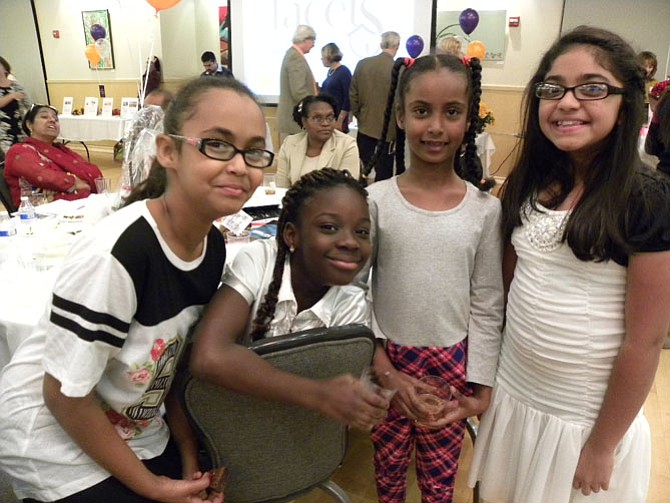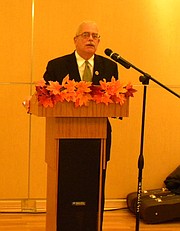 Facets of Fairfax held its 15th Annual Taste of Fall fundraiser on Saturday, Nov. 15 at the Sherwood Recreation Center in Fairfax.
Deputy Director Maura Williams said the event is expected to raise $80,000, which will go toward supporting its programs to end homelessness in Fairfax.
Among the attendees were U.S. Rep. Gerry Connolly (D-11), City of Fairfax Mayor R. Scott Silverthorne, Del. Mark Keam (D-35), and city of Fairfax Councilmembers Janice Miller and Eleanor Schmidt.
Connolly stressed how easy it would be to become homeless, "You're one catastrophic event away, one illness, and all of a sudden you're on the path to homelessness."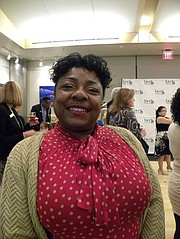 Linda Collier found herself in this situation when she suffered an accident last year. After her job refused to give her light work while on disability, she was forced to use her sick leave, which ran out in three months. She was left with no income and no money for rent. She became homeless. After staying with friends and at hotels when she could for more than three months, she heard about Facets while getting food at a church in Herndon.
Her Facets caseworker, Abigail Dunner, helped Collier find resources to help her get back on her feet. Facets provided her with food and clothing and helped her find a place to live. When she got her health back, she was able to take on more shifts at her job, leading to her economic recovery. "I found someone I could talk to who is not looking down on me," she said. "Facets is a place to go when life has little to offer."
About 7.7 percent live below the poverty level in Fairfax, where the average home costs $462,652. Councilwoman Janice Miller said that "People assume that if you lived here for a long time it was not difficult to buy a house...but there are so many needy families."
Mayor Silverthorne said that he wants the city council to hold firm, with developers, the policy of allocating 5-12 percent for affordable housing, which has "the most benefit to those most in need."
Connolly praised the efforts of Facets and similar organizations and partners in contributing to the one-third drop in homeless families and individuals since the establishment of the County's Office to End and Prevent Homelessness in 2008. "Thank you for your commitment to your community. Thank you for the restoration of dignity."
Facets is a nonprofit organization that helps people who need emergency shelter, food and medical needs, with the aim to end the cycle of poverty through educational, life skills and career counseling programs.