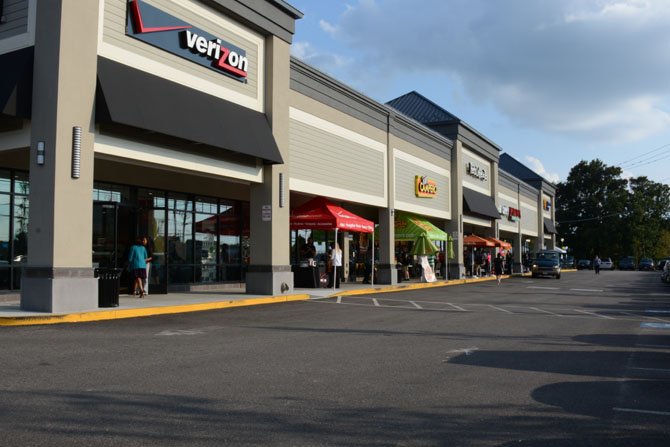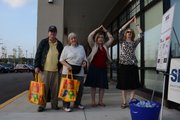 Look out, Starbucks: There's a new Peet's in town. Peet's Coffee and Tea was one of six new shops at Fordson Place Shopping Center that held a grand opening celebration Wednesday Oct. 1.
"We're very excited about these new retail establishments," said Southeast Fairfax Development Corporation executive director Edythe Frankel Kelleher. "They're very popular in the community and neighborhood-oriented."
Andrew Bennett of Mount Vernon was at the opening, getting his daughter Johanna's hand painted with a heart.
"I like Peet's coffee," said Bennett. "It's nice to have something new, besides Starbucks. We stopped for a snack at Pollo Campero and it was really good. It's great to not just have the same old stuff."
In addition to satisfying the daily need for coffee, the other shops round out requirements for human survival: Verizon Wireless, Pollo Campero (a chicken restaurant with influences spanning Latin America), Paisano's Pizza, Hair Cuttery and the Vitamin Shoppe.
Located at 7707 Fordson Road, opposite the Mount Vernon Plaza Shopping Center, Fordson offers commuters and local residents alternatives on the less commercial east side of Route 1.
"The commercial lots on this side tend to be more shallow," said Kelleher, "so it's less of an opportunity to develop in general until you get up the highway, say, to the Walmart."
Merchants National Properties and Marx Realty completed construction on Fordson earlier this year.