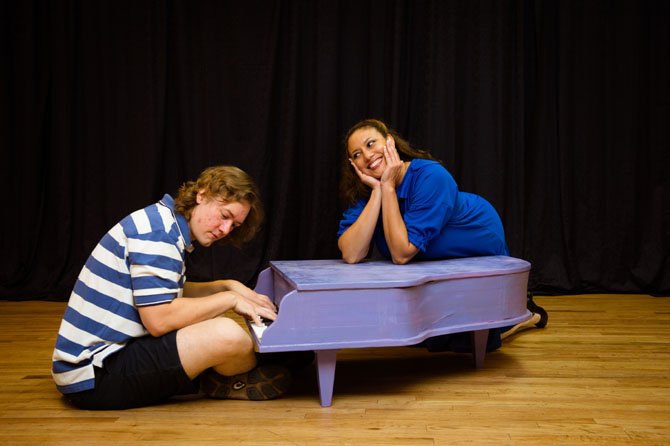 Where and When
Reston Community Players present "You're a Good Man, Charlie Brown" at the CenterStage, Reston Community Center, 2310 Colts Neck Road, Reston. Performances Oct. 17- Nov. 7. Performances are at Friday & Saturday at 8 p.m. with 2 p.m. matinees on Oct. 26 and Nov. 2. Tickets can be purchased through www.restonplayers... or by calling the CenterStage Box Office at 703-476-4500.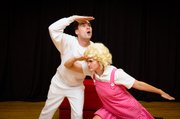 Technical artisans were completing the finishing touches to transport a comic strip to life. Set decorator Bea Morse was nimbly sewing cushions for an oversized couch for the Reston Community Players (RCP) musical, "You're a Good Man, Charlie Brown." Surrounding Morse was the work of veteran master carpenter Sara Birkhead and her crew. Their work included a larger-than-life fire hydrant, dog house and mail box as well as large, movable, painted panels depicting the world of "Peanuts" created by Charles M. Schulz.
"We wanted to give our audiences a very family friendly musical. One that can be enjoyed by all ages." said Joshua Redford, RCP President. And, "what could be more fun than a talking dog with a flying WWI dog house?" asked director Richard Bird.
"The Peanuts strip isn't just a humorous comic, but it's also a philosophical comic," said Bird. "I think this musical captures both the humor and Schultz's insights into what makes us human".
"You're a Good Man, Charlie Brown" with music and lyrics by Clark Gesner, follows a day in the life of Charlie Brown and his gang. The musical features fifteen bright songs. It received two Tony Awards in its last Broadway revival. The musical director is Mark V. Deal who will lead a lively five piece band.
The Reston Community Players ensemble cast features Richard Farella (Charlie Brown) , Alana Sharp (Lucy), Nina Jankowicz (Sally), Sidney Davis (Linus), Eric Hughes (Schroeder) and Terry Barr as the articulate dog Snoopy.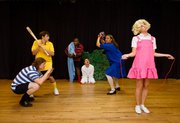 "Snoopy is so interesting because he's this little dog with a huge imagination," Barr said. "I think it's brilliant how he embodies all of those dog qualities – if it's not on his agenda, he's not interested – and then has this other dimension where he musters up the energy to fight the Red Baron and sing about suppertime
"The characters are ageless, and the appeal is universal," said Hughes. For adults "they will be able to reminisce about their childhood...and the joy of reading the Sunday morning comics section."
"You're a Good Man, Charlie Brown" is a show for all ages," noted Jankowicz. "The show includes slapstick physical comedy, lots of humor for nerds and classical music buffs, and poignant moments and life lessons that everyone can identify with."
"I think people can identify with Charlie Brown and his fears," Farella said. The message is clear, "be yourself." A show to be shared across generations.