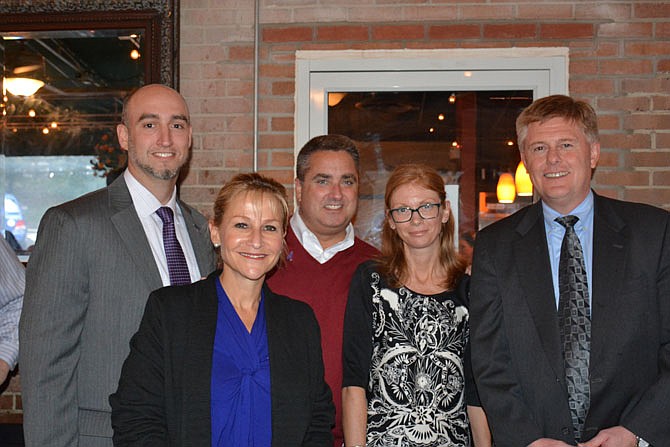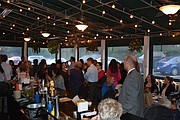 Joe Meyer, executive director of the Reston-based Shelter House organization that provides support for victims of domestic violence, began his remarks at the Coyote Grille in Fairfax with some sobering statistics.
"One in four women across our country are victims of domestic violence. One in seven men are victims," he said. "Domestic violence is the leading cause in Fairfax County for homicides, the leading cause."
For the second year, Shelter House was being honored and supported by the Oct. 22 fundraiser, co-hosted by Braddock Supervisor John Cook and Fairfax Mayor Scott Silverthorne. Cook serves as the Board of Supervisors liaison to the Domestic Violence Prevention Policy Coordinating Council.
The event also benefited Fairfax CASA (Court Appointed Special Advocates), a community, volunteer-driven organization set up to make sure vulnerable children, themselves victims of domestic violence, don't fall through the cracks when going through the justice system.
"We train ordinary people; they go out and really become the eyes and ears of the court," said Fairfax CASA Executive Director Darcy Cunningham. "I can't think of a more important role that a community member could play."
"The person on the receiving end of domestic violence is not the only victim," said Cook. "Some of the victims most harmed are children."
A spokesperson from Cook's office said the event was on par with last year's effort, raising between $500 and $1,000, to be split between the organizations.