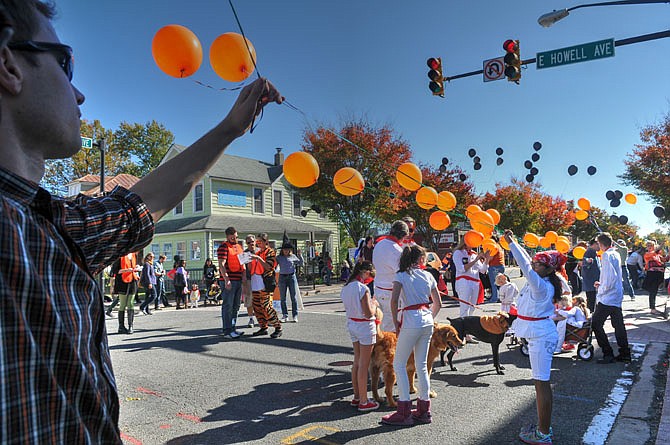 The sun was shining brightly for the annual Del Ray Halloween parade on Mt. Vernon Avenue on Sunday afternoon, Oct. 26. Thousands of costumed participants filled the avenue to walk north to the festivities at the Mount Vernon Community Recreation Center field. This year's grand marshal was Egypt Garret, a student at Jefferson Houston Elementary School. Three honorary grand marshals were also riding in the parade: U.S. Rep. Jim Moran and two of his children, Patrick and Dorothy.
Photo Gallery
Halloween on Parade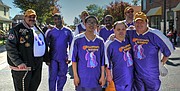 Click Photo for Flash
Winners were announced in the stroller, best decorated business and best pet costume contests. Stroller competition winner: Less Is More – Cabbage Patch Kid, Creative – Alexandria Firefighter's Family, Best Group – Running of the Bulls, Most Humorous – Old McDonald's Farm and Overall – Lego Movie, Everything Is Awesome.
Best Decorated Business winners included: Del Ray Variety – 1st Place, The Store – Your Dog's Best Friend – Runner Up, UPS Store – Best Use of a Small Space and Greenstreet Gardens – Best Seasonal Display.
Winners in the Best Pet Costume winners: Vola Lawson Best In Show – Harry Potter – The Chamber of Secrets, Team Award – Law Dogs & Perps, Most Creative – Minecraft,
How Could You Do This to Me – 1st Dog Astronaut and Honorable Mention – Aussie Super Dogs.