The Great Falls Speaker's Series, a dynamic, new series that will feature a wide array of literary artists from diverse creative backgrounds, will kick off on Tuesday, Sept. 23. The evening events, to be held monthly at the Great Falls Library, will be free and open to the public.
Kristin Clark Taylor, creator of the new series, is designing the monthly forums to be inclusive, inviting and intellectually stimulating for the entire community.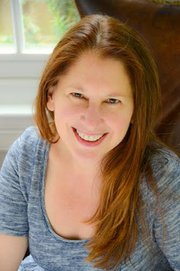 Taylor, also founder of the popular Great Falls Writer's Group, envisions this monthly forum as a way, "to open up a sustained, intimate dialogue between writers from every walk of life and the Great Falls community at large." In addition to bringing in well-known authors, Taylor says the goal will be, "to shine a bright light on the entire, colorful spectrum of the writing world – from journalists, playwrights, and memoirists to well-known humorists, historians, and just about anyone else in between. The only requirement," she says, "is that our speakers have a driving passion for the written and the spoken word. It's high time for these kinds of easy, intimate, intellectual conversations to take place – so why not have them take place within the comfort of our own community?"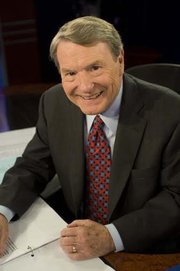 To launch the series, Pamela Palmer, a Herndon resident and New York Times best-selling author of 16 novels, will speak on the first night, Tuesday, Sept. 23. Taylor thought it significant, symbolic and "uniquely inspiring to our local community," to have a local author of national repute be involved in the kick-off.
Palmer, too, is enthusiastic about the new Series. "I'm thrilled to be a part of this new series," the author says, "because it opens up important, ongoing dialogue between writers of all kinds and the larger community. We need an outlet like this to celebrate literary diversity and encourage creativity."
Nancy Hannan, a charter member of the Great Falls Writer's Group, which began a year ago, is also a key organizer for this new Speaker's Series. "I love being a part of the Writer's Group, where we focus on our own work," she says, "but I'm also looking forward to the energy that comes from opening our embrace a little wider," she says.
Here's the roster so far:
Tuesday, Sept. 23: Pamela Palmer – The New York Times best-selling author and Herndon resident will discuss her creative process and read from her newest book, "Wulfe Untamed," the riveting finale to her best-selling Feral Warrior series.
Thursday, Oct. 23: Susan Coll – The New York Times best-selling author whose newest novel, "The Stager," was released this summer to rave reviews, will discuss her own literary rhythms and engage in Q&A.
Tuesday, Nov. 18: Jim Lehrer -- The veteran newsman, playwright and author will discuss his lifetime in words and his recent novel, entitled "Top Down," about the Kennedy assassination.
These will be evening forums, beginning at 7 p.m., at the Great Falls Library, 9830 Georgetown Pike. Each forum will begin with a brief reception (wine and cheese), immediately followed by introduction of the featured speaker. Seating is open; no reservations will be taken. For this reason, it's recommended that guests arrive a few minutes early. Unless otherwise noted, these forums are generally for adults only. On occasion, there will be youth-focused forums – popular children's book authors and other literary professionals whose words reach a younger audience – and all of these will be announced.