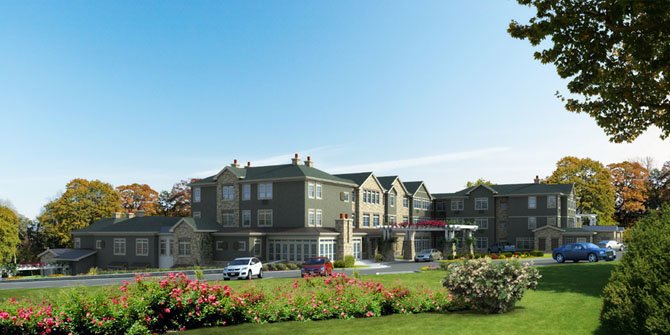 A new assisted living community will be opening soon in Great Falls.
When BrightView Assisted Living opens this month, it will already be half full with residents.
"We're bringing assisted living and Alzheimer's care to an area that is underserved," said BrightView spokesperson Sarah Schlenker.
The assisted living center will feature 63 assisted living homes and 25 Wellspring Village homes. Schlenker said Wellspring Village is a specialized program for people living with memory impairment.
"It's designed to help facilitate community and facilitate life," she said.
BrightView has nearly 30 communities in eight states. The first community was built in Bel Air, Md. in 1999. Executive Director Tina Aulakh said the company opens only five communities a year. Although the company is from Baltimore, the Great Falls community is BrightView's first foray into the D.C. area.
"We felt that there was a strong demand here," she said. "Since the welcome center opened, we had a lot of pent-up demand."
Already, the community is about half full. It is not planned to open until Sept. 15.
Great Falls Citizen's Association board member said BrightView is the area's second assisted living community - the first being Great Falls Assisted Living.
Currently, BrightView is hiring local caregivers and staff for the site.
"We have hired a good number of people and we're still looking," said Aukakh.
The community features a dining room, indoor and outdoor community area, continuity spaces designed for people with memory loss, a library, exercise and physical therapy facilities, a full-service beauty shop and a cafe.
Additionally, the community was recently designated as a certified Community Wildlife Habitat through the National Wildlife Federation, which Schlenker said came from the village's desire to keep the area a preserved wildlife habitat.
"We have a strong track record for excellence and quality," said Schlenker.
For more information about BrightView Assisted Living, visit http://greatfallsva.brightviewseniorliving.com/CommunityHome.aspx.