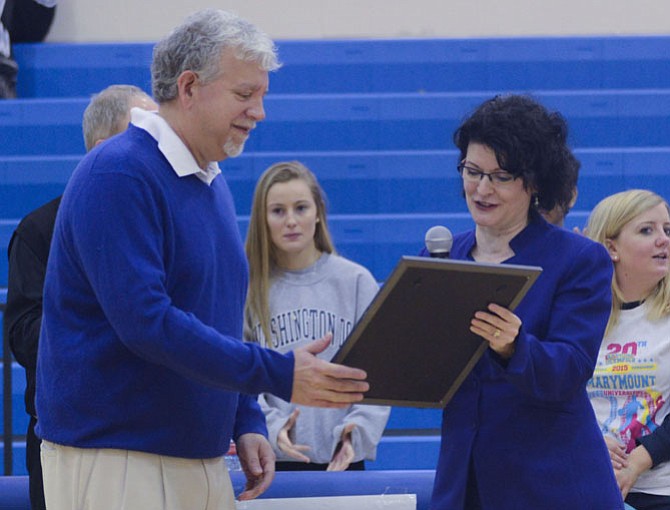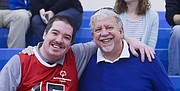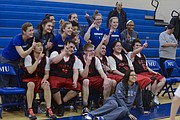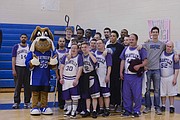 Jimmy McKay knew it would be fun to volunteer at the 20th Annual Northern Virginia Special Olympics Basketball Invitational Tournament on Saturday, April 4, at Marymount University.
"But I had no idea just how exciting it would be until I saw the look on those player's faces," said McKay, a second year graduate student in the department of physical therapy.
McKay served as the announcer for all the games in the main gym at the school's Rose Benté Lee Center, where he said the energy level was infectious.
About 100 athletes with special needs from Arlington and Fairfax counties participated in the event, sponsored by Marymount's office of community engagement. More than 250 MU students volunteered to help. During opening ceremonies, state Sen. Barbara Favola (Arlington) presented Marymount President Matthew D. Shank with a certificate of commendation from the Commonwealth of Virginia, recognizing Marymount's 20 years of organizing and hosting the tournament.
Suzanne Carson, who works in the library at Marymount, said her 25-year-old son, Benjamin Carson, has played Special Olympics basketball since he was 12.
"For the whole group we work with, the entire season leads up to Marymount Day," she said. "We're blessed and fortunate that it's here in Arlington."
Ashlee Courter-Rogers, coach of the Marymount women's basketball team, said her players want to be involved every year.
"It's an amazing experience being around athletes who play purely for the love of the game," Courter-Rogers said. "And it's really an eye-opener for our freshmen to see what a close-knit community we have here."
A former Marymount player who volunteered at the event during her playing days, Courter- Rogers said the Saints love the relationships that develop.
"The players give us hugs when they see us, and we catch up from last year," she said. After one year of announcing the games, McKay said he was hooked. He added that the event speaks volumes about Marymount's commitment to service.
"So many students came together on a Saturday to do something for someone else," he said. "But to be honest, I think we all got a lot more out of it than we put into it. This tournament is really something special for everyone involved."