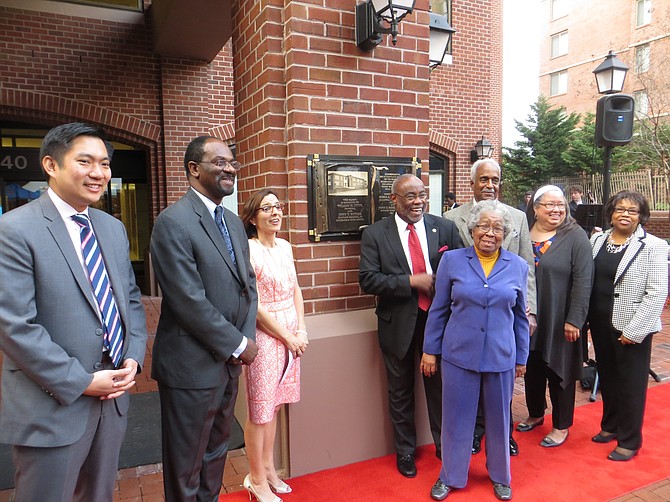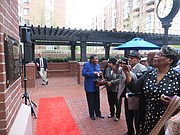 Alumni and city officials gathered on April 16 for the unveiling of a plaque outside the Alexandria City Public Schools' Central Office commemorating Parker-Gray High School. Parker-Gray High School, which once stood where the Central Office does today, served Alexandria's African-American students before desegregation in 1965. It became a middle school before closing in 1979.
"Every time African Americans have fought for education, it's been a struggle," said Audrey Davis, director of the Alexandria Black History Museum. "But we've persevered. Everyone here is the legacy of Parker-Gray High School."
The plaque and event were sponsored by Washington Real Estate Investment Trust (REIT), which discovered an older version of the plaque attached to a building on Wythe Street, near the original site of the school. However, researchers discovered that information on the plaque was inaccurate, so a new plaque was created.
On June 12 and 13, the last Parker-Gray High School graduating class will be hosting a 50th reunion at the Hilton Alexandria Mark Center.