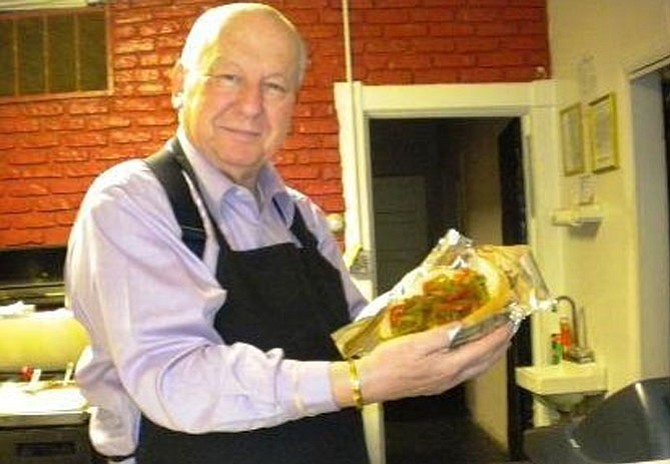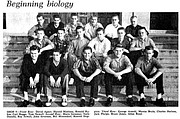 His name wasn't Al. But he would answer to it and even sign autographs with the name so many assumed was his. He was Johnny Severson, and for more than 50 years he was the man behind the legendary cheesesteak sandwiches at Al's Steakhouse in Del Ray.
"If the way to someone's heart is through their stomach, then Johnny touched a lot of hearts," said Ray Smith, a longtime customer and close friend of Severson. "He was 'Uncle Al' to generations of Alexandrians."
Severson was only 12 years old when he began cutting onions after school for the original Al. After a brief stint as a mail carrier, he bought the restaurant in 1966 and turned Al's Steakhouse into a popular destination long before "The Avenue" in Del Ray became chic.
"I don't think John even knew how to cook the food back then," said Debbie Stewart, whose father was a friend of Severson. "He was left handed and hated cooking on the grill. But my dad taught him and our families became the closest of friends. I will always have such good memories of John."
Diagnosed less than a year ago with lung cancer, Severson made regular visits to Al's until as recently as last month. On Aug. 15, he died peacefully at his home at the age of 73.
"John was a graduate of George Washington High School and really had a passion for the community," said David Slaustos, an employee of Severson's for the last 10 years. "He especially cared about the homeless and was committed to making sure everyone had something to eat."
Despite decades of rapid growth and change in the Del Ray community, Severson refused to change anything at Al's. He prided himself on providing customers with a local institution that offered the same massive cheese steaks and familiar surroundings year after year. A quiet but colorful character, Severson never let anyone leave Al's hungry regardless of whether or not they could pay.
"Johnny quietly helped a lot of people over the years," Smith said.
John K. Severson was born in Hawaii on Oct. 28, 1941 to the late Elizabeth and Arthur Severson. He is survived by his son, John (Bo) Severson and his daughter and son-in-law, Lisa and David Swales and their three children of Crozet, Va. He is also survived by his sister, Mary Anna Severson, and his brother, Arthur (Sonny) Severson of Falls Church and their families.
The family will receive friends at Everly Wheatley Funeral Home, 1500 W. Braddock Road, on Thursday, Aug. 20 from 6-9 p.m. Funeral Services will be held on Friday, Aug. 21 at 10:30 a.m. at Blessed Sacrament Church, 1427 W. Braddock Road. A private family burial will take place at Mount Comfort Cemetery. In lieu of flowers, due to allergies, the family requests that donations may be made to Alive! So that "Big Al" can continue to feed the hungry in Alexandria.
"For a man who ran a simple sub shop and lived a simple life, no one was better loved or had a better run than Johnny," Smith said. "He was a true pillar of this community."