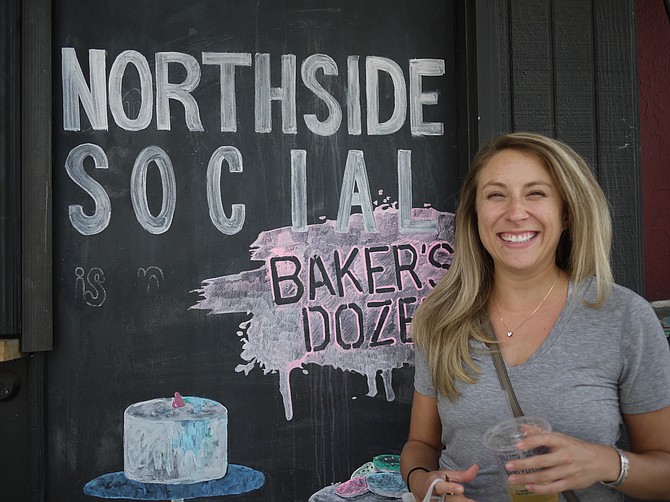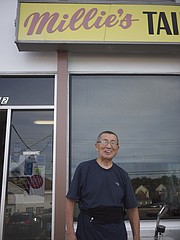 You're new to Arlington and you have no idea where to go or what is good in town? Relax. Ten Arlingtonians were asked to share their "go to" list of favorites. Some of their "picks of Arlington" were well kept secrets; some were the old stand-bys that give Arlington its mix of suburban and cool. One couple answered the questions separately and were surprised at each other's answers: Katie Harvey said: "I have to say, my husband's answers are fascinating to me as his wife. We both have lived in Arlington our entire lives (outside of college years) and have been married 11 years so it is entertaining to see answers that I wouldn't have expected." (They didn't use the same dry cleaner.).
Grocery, Specialty, and Wine Stores
Katy Lang's favorite grocery store is Trader Joe's in Clarendon for the cheap basics and unique items'" just try to avoid the 7 p.m. rush." Liz Thomas agreed. But most of those polled went for either Harris Teeter on North Harrison Street or Whole Foods on Clarendon Boulevard. Only one liked Safeway. Arrowine Wine and Cheese store at 4508 Lee Highway was hands down the favorite wine (and cheese) store for all of those who weighed in. The Italian Store, whether at the Lyon Village location or the new location in Westover, stood in a category of its own: Jennifer Wilkin-Penick said, "I will never forget what a delight it was to walk in there after moving here from Italy. Not only could I speak Italian with the (Tuscan) cashier, but they had my favorite Italian brand of toothpaste. My favorite cheese (sweet gorgonzola layered with mascarpone), my favorite Italian cookies (Pan di Stelle) and then staples from Italy, such as dried mullet roe, good olives, farro, and huge 'paccheri' pasta. And that was back when they had a vintage Vespa sitting outside the shop, which reminded me of the Vespa I'd left behind."
Neighborhood/Ethnic Restaurants
Everyone had their own favorite Thai restaurant: Heininger's was Thai Square on Columbia Pike, Thomas and Lang's was Thai Thai at 5123 Lee Highway, for the cheap, authentic food and free delivery, and Gary Harvey's was Thai Noy in Westover (although he also goes to Falls Church for Thai food at Duangrat). Heininger likes Ravi Kabob, on Glebe Road in the Buckingham Shopping center: "It's not fancy but it's a great place to hang out." It is also known for its lamb shanks. Lang said: "Liberty Tavern — I know they've been around forever, but they are so consistently good and the space is always warm and comforting." Gary Harvey and Thomas both liked Kapnos Taverna located on Wilson Boulevard. Also cited were: SER, a Spanish restaurant at 1110 N Glebe Road, Ballston, and Cassat's Kiwi Cafe, at 4536 Lee Highway, and Bistro 360 at 1800 Wilson Boulevard for take-out, and Backyard BBQ at 2910 N Sycamore St. Wilkin-Penick said her own favorites were District Taco and Lebanese Taverna; "District Taco is just so easy to stop in to get a delectable duo or trio of tacos for a song and with speedy service, too." The Eden Center on Wilson Boulevard was also listed as an authentic ethnic dining experience with many Vietnamese restaurants to choose from. Katie Harvey liked Lyon Hall, a French German Brasserie at 3100 Washington Blvd., as her "go-to" restaurant. Sheridan Collins liked Peter Chang at 2503 N. Harrison St. for Chinese food.
Dry Cleaners and Hair Salons
Wilkin-Penick said: "Millie's, at 2222 North Glebe Road, hands-down. I love the older gentleman who shouts 'Hello' when you walk in, and I would trust Mrs. Kim, in the tailoring department upstairs, with anything. She is a wizard." Gary Harvey likes the dry cleaners in the Dominion Hills Shopping Center, in the 6000 block of Wilson Boulevard. "I use them because they are very conveniently located and they do a quick turn with my dry cleaning." Collins agreed on Millie's for alterations, but chose Hi-Hat Cleaners at 3131 Lee Highway for cleaning and her friend Mary chose Hurt Cleaners at 3410 Wilson Blvd., and Eli's Salon on Lee Highway for hair care. Liz Thomas cited Smitten Boutique Salon, 2209 N Pershing Drive in Clarendon for hair. Gary Harvey liked Tom's Barber Shop in Westover. "Hair salon? Jenny Chang in Clarendon at Sung For Hair, ​3000 10th St. N Suite C is the best," per Katie Harvey.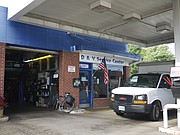 Car and Bike Shops
Each of the Arlingtonians polled had a favorite bike or car repair shop: Jan Heininger swore by the Japanese Auto Clinic on Lee Highway; Gary Harvey was equally upbeat about D&V Service Center. "Robbie Guenther and his staff are very honest and do fantastic work at reasonable prices. Robbie will not up-sell unnecessary repair services and will complete repairs in a timely fashion. We love D&V Service Center." Liz Thomas liked Brakes and Beyond, a mobile mechanic who cares for her 1989 Volvo, and J and F Motors when Brakes and Beyond cannot fix it. Sheridan Collins liked Koons Toyota at 4045 Lee Highway and her friend Mary likes Cherrydale Motors at 3412 Lee Highway.
One of Katy Lang's favorite things about Arlington is the variety of transit options: "The bus system in Arlington (and where WMATA comes over into Arlington) is truly wonderful — clean, reliable, and goes many places that you might never think of. I think if a town has good public transit, it shows their commitment to the health and well-being of its townspeople and that's so, so important in a place to live." Her bike shop is Fresh Bikes, at 3924 Wilson Blvd.; others liked Revolution Cycles 2731 Wilson Boulevard, and Big Wheel BIkes at Lyon Village Center, 3100 BLock of Lee Highway.
Caterers, Bakeries, and Farmers Markets
Lang said Earl's Sandwiches, at 4215 Fairfax Drive, is good for catering,and the Farmer's Market at Courthouse on Saturday mornings is just the right size and has everything one might need, with the added bonus of the adjoining craft/flea market which is fun to browse. Some liked the Westover Farmers Market, mainly because it's open on Sunday. Many people liked Pastries by Randolph at 4500 Lee Hwy. Katie Harvey said Taste by Katie, at 6017 Wilson Boulevard, is her go-to caterer and take away shop. "We just adore the business and as two parents who max out our time between work, church, kids' activities and volunteering, Taste by Katie is a lifesaver. The food is delicious and fresh and keeps healthier food on the table during very busy evenings in our household. She has also catered a few events for us (co-ed baby shower and Auction Happy Hour) with fabulous, customized menus."
Bars and Coffee Shops
Lang reports that lately she has been "loving the vibe of the bar at Fireworks Pizza — a good mix of travelers looking to be social, and locals coming from after work nearby." Her favorite coffee place? "Northside Social," she said. "Hands down. Great staff, delicious coffee, space for everyone whether you're socializing, studying, or stuffing your face with pastries and cheese." Wilkin-Penick said Northside Social reminded her of a place that you'd find where she's from, the North West. Gary Harvey said, "The Westover Beer Garden is a great neighborhood bar that constantly rotates quality craft beers from all over the country. It is a great place to see friends, listen to music, watch sporting events on the outside TV and get quality food. The Forest Inn is a great dive bar that is truly different from all of the other bars in Arlington. Folks here are not pretentious and the overall atmosphere is very laid back." Bayou Bakery also got good reviews by Rachel Minchew for their coffee. Thomas liked the Galaxy Hut at 2711 Wilson Blvd. for beer, and Northside Social for coffee. Katie Harvey liked Screwtop, a wine bar with cheese flights and craft beers at 1025 N Fillmore St.
More Advice
Jan Heininger, Sheridan Collins, and their friend Mary listed the things they'd want to know about if they were moving to Arlington today:
Shoe Repair: Sam Torrey, on Lee Highway and North George Mason Drive
Drug Store: Preston's
Library: Cherrydale or Central Library
Bakery: Randolph's Pastries, Lee Heights
Vet: Northside Veterinary Clinic, 4003 Lee HIghway
Bookstore: Barnes and Noble in Clarendon
Movies: AMC Shirlington and AMC Courthouse
Pet Store: Dominion Pet; Petco
Sandwiches: Italian Store subs, Lyon Village or Westover
The Capital Crescent Trail for walking or biking
The David Brown Planetarium
Quick take out: Crisp n' Juicy at 4540 Lee Highway
Company Flowers at 2107 N. Pollard Street
Sterling Framers for picture-framing.
Wilkin-Penick praised Arlington Arts Center. "They have some really terrific curated exhibitions and manage to create a real sense of community while having a fairly ambitious mission: they weave together the current exhibitions on the main floor with artists in residence on the second floor, and downstairs, in the basement, they offer art classes to all ages, year-round. It's a wonderful resource and a very welcoming place."
And Jamie Usrey summed it up: "There is much to love about Arlington; most people move here for the schools, or the proximity to Washington: but Arlington stands on its own too. It has great tennis courts (that you can actually get on), many senior activities, and public transportation accessibility. There are so many places to go on a bike ride, so many nonprofit organizations helping those in need, so many libraries, and," she added with a smile: "And there are so many Democrats here."