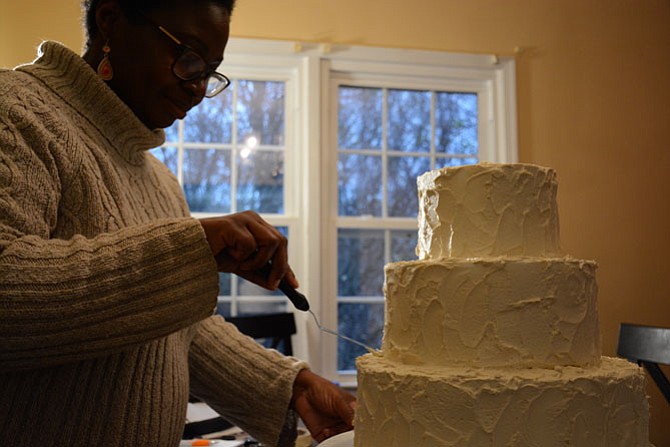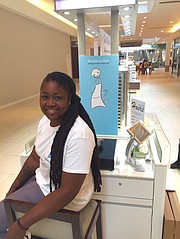 Tanya Logan had all the intentions of being in the corporate world forever. She was a successful accountant for a Fortune 500 company, someone who counseled coworkers on figuring out whether that career path was for them.
"One day, I woke up and thought, 'I'm that person, I don't want to do this,'" Logan said. Her husband asked her what she would rather be doing. "I just want to cook for people," she responded.
In 2006, Logan launched "Soul Cakes by Tanya" with a family recipe for vanilla pound cake, an unwritten traditional dessert passed down for generations in her mother's family. After attending culinary school in 2007, she updated and livened up the recipe with fresh ingredients. But she didn't stop at pound cake, extending her offerings to include cupcakes, cookies and other pastries.
"I love cooking, the craft of baking sweets, doing it the way I'd been brought up to cook," said Logan, who is originally from North Carolina but grew up in Springfield and graduated from Hayfield Secondary School.
Logan bakes in her home, as well as in a commercial bakery in Lorton, and began leasing a kiosk in Springfield Town Center in October. "It's great exposure," she said. "I have my customer base, but now others are finding me. In Springfield, we don't really have bakeries. We have Panera, Starbucks, this is something I wanted to bring to the place I live."
With Small Business Saturday on Nov. 28 as a reminder, Greater Springfield Chamber of Commerce Executive Director Nancy-jo Manney thinks more and more people are buying into supporting companies like Logan's. "Yes, let's highlight it on this day, but it should be something we do every time we shop," Manney said.
"If you shop small, local, more of your investment, the money you spend at that local merchant, is going to stay in our community, versus going to corporation off in another area," Manney added. "I think more and more people are starting to see that way: More and more shop local, dine local, give local, with the emphasis being my money makes a big impact when I spend it here in my community."
Owners say establishing relationships in the community is critical to their success, as well as making their jobs rewarding.
"It's having some of the same customers year after year," said Logan. "When you're doing something for a child's third birthday party when you also did their baby shower, it really makes me feel like I'm doing the right thing."
NIKKI TAYLOR IS ANOTHER HOME-BASED BAKER with her own business: Sweet Ladies Bakery. After launching more than six years ago and operating out of her parents' Lorton basement, she and her husband moved into a Springfield house two years ago where they were able to convert the garage into her professional kitchen and office-tasting room.
Taylor always dreamed of owning her own bakery and took the first major step by transferring to culinary school after two years at Radford University. After an externship at the Grand Hyatt Washington and working for several bakeries and catering companies, "I decided I wanted to do this for myself, by myself," she said.
With help in the kitchen from Kelly Smith of Lorton, Sweet Ladies crafts custom cake orders for children's birthdays, weddings and other special events. The designs can range from conventional to cartoonish, with customers sometimes asking them to do designs based on the minions from "Despicable Me" or Super Mario.
Though Taylor said it can sometimes be difficult transitioning from being in the kitchen professionally to cooking for herself and her husband, "when you hear people loved the cake, or get thank you cards from the brides, it feels awesome."
Word of mouth and being listed on several wedding websites has helped build Sweet Ladies clientele despite not having a conventional store front.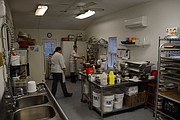 "At first I was worried, will people take us seriously?" Taylor said. "Now I'm so proud it's from my home. I feel blessed to work from home, for myself, and do what I'm passionate about."
When Taylor gets customers with food allergies she's not able to accommodate, she often refers them to TaMeisha Norris, another home-based baker in Springfield who specializes in allergy-friendly recipes.
NORRIS HAD BAKED AND COOKED all her life, but was working professionally as an analyst in the Office of the Secretary of Defense when her twin children were born five years ago. Their allergies to dairy and soy meant they stayed home from many friends' birthday parties. So that they could host a party of their own, Norris concocted a dairy-free cake recipe.
Soon, friends from a local mothers group were asking her to make cookies, cakes and other baked goods for their children with food allergies. Norris wanted to continue helping them, but as the demand increased, she decided to start charging.
She found a comprehensive free guide for starting a home-based bakery business on the Virginia Tech website and launched Out of the Bubble Bakery in 2012. Norris' two product lines are able to accommodate most allergies, including dairy, soy, nuts, eggs and gluten, using mostly natural and organic materials.
To make her recipes work without many typical ingredients was a matter of breaking down recipes, doing calculations and being creative. "I'm a scientist at heart," Norris said. For example, she can replace cow's milk with rice milk in one batter, and account for the lost protein and fat by using a stronger, unfiltered flour than is normally called for.
As Virginia has little in terms of allergy-friendly certifications, reputation is even more important to Norris' business. She has to be extremely precise with her ingredients and baking implements. "If you have one person get sick…" she said. 'It's about trust, it's their life."
But not only does she want her customers to have safe dessert, it's important they enjoy eating it too.
"People with food allergies give up a lot, and I want to make sure they have a unique, special cake that they're able to share," Norris said. "That's what it's all about -- we're humans, we should be able to eat together."