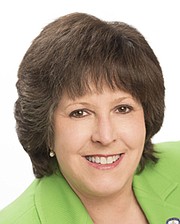 The City of Fairfax's Fiscal Year 2017 budget is not scheduled for adoption until April 2016. Yet work is already well underway toward crafting that proposed budget.
During the Nov. 3 work session of the Fairfax City Council, city manager Bob Sisson and finance director David Hodgkins gave a financial update to the mayor and City Council members. They noted the FY 2015 results, the FY 2016 budget and preliminary projections and guidelines for the FY 2017 budget.
They said the early FY 2015 General Fund results are in line with the FY 2015 budget. As of June 30, the unencumbered General Fund balance is $14.3 million.
A balanced budget is projected for FY 2016 – based on, among other things, fiscal year-to-date activity. However, preliminary FY '17 projections indicate a budget deficit.
REVENUES are anticipated to rise because of expected increases in residential property assessments, other local taxes and school-rental fees in the coming fiscal year. Higher expenditures are envisioned for employee pay and fringe benefits, as well as for the school-tuition contract.
"The tuition numbers wiped out the [school] reserve," said Hodgkins. "And in FY '17, we're looking at a rough estimate of a budget shortfall of $2.3 million. This is assuming there's no property-tax increase and a two-cent increase in the C and I [commercial and industrial] tax."
He said they are also assuming a meritorious-pay increase of 3.5 percent and a cost-of-living hike of one percent for City employees. "Our real-estate tax is pushing 50 percent of our revenue," said Hodgkins. "We're assuming a two percent increase in residential real-estate tax income [due to higher assessed valuations] and are also assuming that we're not pulling any money out of our fund balance."
According to Hodgkins, the City anticipates about $134 million in General Fund expenditures in FY '17. "Regarding the tuition contract with Fairfax County Public Schools, we expect an increase in it of $2 million, plus increases in [City employee] compensation and fringe benefits of $645,073." However, he added, "We're looking at ways to decrease our expenses before we get into the budget year."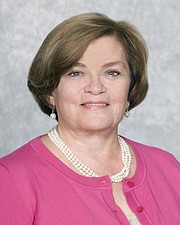 Councilwoman Janice Miller said the school figures "seem high, and the school growth rate equaling about 142 students seems extraordinarily high."
But Hodgkins explained that "These are only very preliminary projections and the numbers can change significantly. Our School Board and school superintendent will ultimately dig in and determine what those numbers are."
He also stressed that the anticipated $2.3 million deficit is "to give the Council a very rough estimate of the [budget] starting point." But Mayor Scott Silverthorne said he would prefer the budget numbers to be "a little closer to reality."
Councilwoman Ellie Schmidt asked why there is a projected reduction in sales tax revenue. Hodgkins explained that it is mainly composed of the BPOL tax and "The reduction in the cost of gasoline reduced our BPOL tax income by a pretty significant amount."
As for the proposed FY '17 budget guidelines, Councilwoman Nancy Loftus said, "I'd like to add a provision that, as a goal, the City would try to keep expenditures the same as in FY '16."
But, replied Silverthorne, "We may have a $2.3 million deficit. About 50 percent of our budget is contractual, and these contracts can go up – and we can't control it. But we don't want to cut department budgets as sharply as we did to the road-and-street-paving budget, years ago – and we're still playing catch-up. And, for example, if we cut from Parks and Recreation, we affect people's quality of life."
"I agree with the mayor about what occurred," said Councilman David Meyer. "Despite what we've said about fiscal restraint, in the past, the reality is that certain things are essential. We have to be concerned about our bond rating, too. But everything in our budget is what our residents have requested to make this a viable and worthwhile place to live."
"I want people to want to live here because they love the City and community," added Silverthorne. "And it's not just because of our low taxes, but also because of our great services."
Schmidt said she would support a wording to keep the budget expenses flat. "I think some people do live here because of the low taxes," she said. "It's a balance between that and the services."
"But I think more people live here because of the great services," Silverthorne responded. "And I'm not willing to sacrifice them."
"We want our departments and leadership – Mr. Sisson and Mr. Hodgkins – to work with each department to prioritize what is needed and what would offer an extra plus to our community," said Miller. "But we want to be as fiscally prudent as possible as we move forward."
SISSON said they take all these comments seriously. And, he added, doing so has resulted, over the years, in "the City of Fairfax having the lowest fees and taxes of all the nine, Northern Virginia jurisdictions. So I'm really proud of what we're doing."
"As we look out to next year, we don't have another significant step-down in our debt service until 2019," he continued. "We've made minimal improvements to our parks, and improving the appearance of three blocks of Main Street is going to be expensive. I look forward to the budget process."