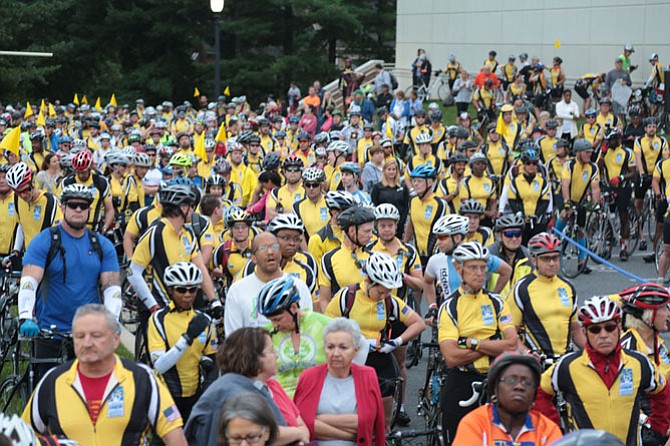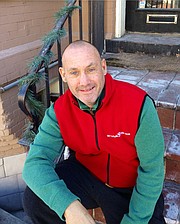 Andrew Reed's path has not been smooth since he was diagnosed with stage 4 colon cancer three years ago, shortly after his father died from prostate cancer. After two years of chemotherapy, six surgeries, and the death of his beloved mother this January, also from cancer, the McLean resident continues to face challenges as he fights the disease that has greatly affected his life.
Last September, Reed participated in The Ride to Conquer Cancer, a two-day, 150-mile bike ride in the Capitol region's countryside benefiting Johns Hopkins Kimmel Cancer Center, Sibley Memorial Hospital in Washington, D.C. and Suburban Hospital in Bethesda, Md.
"The ride was shockingly hard," said Mary Dolbashian, of Bethesda. Dolbashian, who was diagnosed with stage 3 metastatic breast cancer in 2009, also did the ride. She runs training classes at Washington Sports Center in Bethesda for people registered in the ride. "There were massive hills. It rained the first day." But she praised the supportive camaraderie the ride espouses.
Despite the hills and the rain, "There was no way I wasn't going to finish it," said Reed. Completing the ride was his way of sending a message to cancer, "I fight everyday."
Reed's sister was a source of strength for him during the tough stretches of the ride. He said that accepting help from others is very important in battling cancer. "Strength comes from all the people who love me," he said.
But there is also a determination to never give up. For Reed "the inner strength to complete the ride is the same drive to fight cancer." He also said that his faith gives him a power greater than himself to help him on his journey.
He continues to face an uphill battle, as he makes hard choices about his treatment from among the different options available to him.
"One in two men and one in three women will be diagnosed with cancer. Clearly, everyone is affected by cancer, whether or not one gets the disease," he said.
"People need to be aware," he said. "Contribute, donate, walk if there is a walk, run if there is a run, ride if there is a ride. Be active in supporting the fight," he said.
Reed plans to participate in The Ride to Conquer Cancer benefiting Johns Hopkins Kimmel Cancer Center, Sibley Memorial and Suburban hospitals on Sept. 19 and 20. For more information go to www.ridetovictory.org or call 855-822-RIDE.