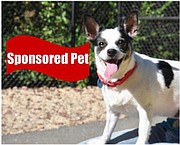 For people who cannot adopt themselves but want to help shelter animals find homes, Animal Welfare League of Arlington's Adopt It Forward program offers a special opportunity to help shelter animals who may be harder to place and often spend a long time in the shelter. Some animals are simply overlooked and languish in the shelter for extended periods of time. AWLA's Adopt It Forward program can help give these pets an adoption edge.
"It has been demonstrated with similar programs throughout the animal welfare community that waived adoption fees help to shorten the length of time an animal spends in a shelter environment," said Neil Trent, president and CEO of AWLA. "It can really make a significant difference in finding homes for animals that have been living at the shelter awhile, older animals or animals with medical needs."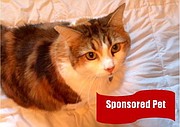 Individuals or businesses can Adopt It Forward by sponsoring one of these pets. Shelter staff identifies animals that need a boost toward finding a forever home. People may visit the League or view the pets at www.awla.org to select the Adopt It Forward animal they would like to sponsor. Eligible animals are identified by an Adopt It Forward sign on their cage or kennel and a banner on their website photo. Once an Adopt It Forward sponsor pays the adoption fee, which covers the cost of the animal's vaccines, microchip and spay or neuter surgery, the kennel of the designated animal then gets a sign notifying potential adopters that the fee for adoption has already been paid. Individuals or business interested in sponsoring an animal in this program can call 703-931-9241, come into the shelter to pay the sponsorship fee or complete the Adopt it Forward donation form online and mail it in with a tax deductible payment.
From December 2014 to February 2015, 23 animals have been sponsored and 16 have been adopted.