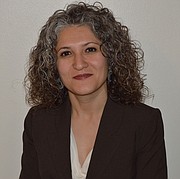 Chet Nagle, Naval Academy graduate, Cold War pilot, CIA agent and author will speak at the January meeting of the Republican Women of Clifton on the conflict in the Middle East and vulnerability of the US electrical grid to EMP and cyber-attacks. This topic bears on the cyber theme of Nagel's latest book "Lazarus Man," which expounds on these issues using fact-based fiction. Golala Arya, Kurdish Iranian refugee, will contribute her insights on the conflict in Iran.
The event will be Jan. 21 at Fairview Elementary School, 5815 Ox Road, Fairfax Station, at 7 p.m. with refreshments. The business meeting will begin at 7:30 p.m.
Chet Nagle was born in New York and attended the US Naval Academy and Georgetown University Law Center. He worked in private and government defense roles focusing on the Middle East and Africa. Nagle founded an international geopolitical magazine, the "Journal of Defense and Diplomacy," read in over 20 countries. He served as the Special Military Advisor to the Sultan of Oman where he received their highest civilian honor. Nagle currently consults with government and industry, appears on television and radio, speaks and writes. He is the author of three novels, his most current, "Lazarus Man," will be available for autographed purchase.
Golala Arya was born in Iran during the Islamic revolution and came of age amid the atrocities committed against women and a backdrop of war. Her father was active in the Kurdish opposition, which led to their eventual asylum in the United States. Arya's parents emphasized the value of freedom. She is a first generation college graduate, receiving her BA in Chemistry from Michigan State University and her MS in Chemistry from GMU where she currently is a Ph.D. candidate.
For more information, visit www.CliftonGOP.com.