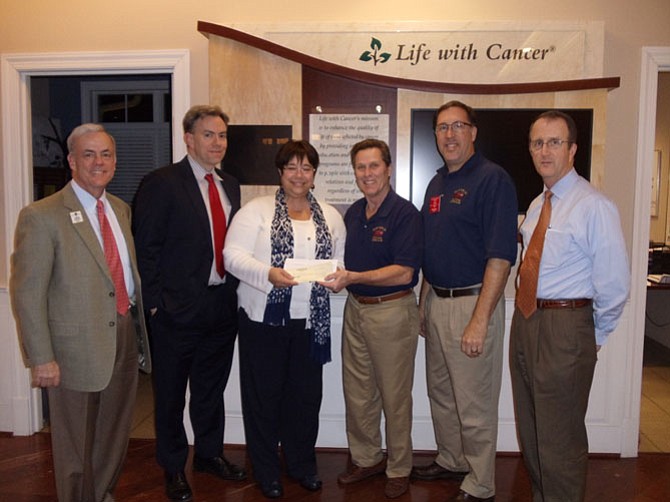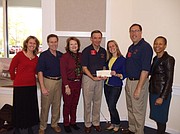 The 65-member Clifton Lions Club has just about matched its headcount with donation recipients in the last year: 58.
The club cut a pair of oversize checks in December 2014 for two organizations to which they give mightily. On Sunday the 14th the men's group presented a placard good for $11,100 to the Northern Virginia Therapeutic Riding Program (NVTRP) at the NVTRP Christmas Holiday Reception. Right away the next day, they awarded $20,750 to Life With Cancer (LWC) at that organization's facility by Fairfax Hospital.
Money is raised year-round through community activities like Christmas tree sales and the annual Clifton Car Show. Jim Chesley, Lions Club member and car show organizer said the money for NVTRP and LWC came from the car show that took place last September.
"I'm working on next year's show," said Chesley. "I spend a year preparing for each show." He undertakes a massive letter-writing effort that accounts for most of the funds raised through the car show, and estimates about $5,000 comes in the day of the show itself.
The Lions Club also used car show donations to give $1,500 to the Fairfax County Fire & Rescue Department and $1,000 to the Fairfax County Police Department family trust fund for slain policeman's families. Those presentations took place at the show.