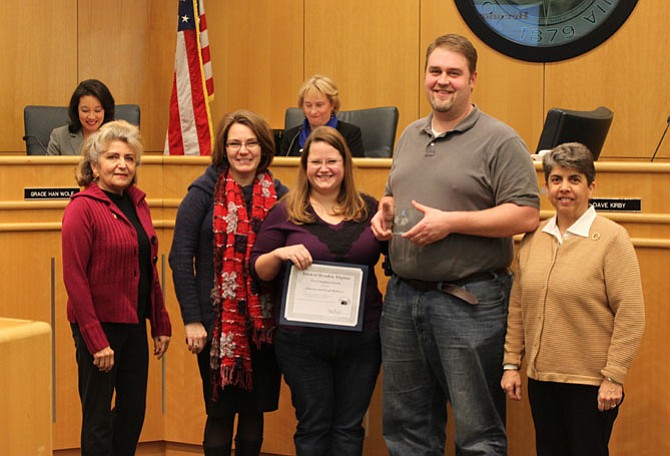 The final Good Neighbor winner was awarded at Herndon Town Council's Jan. 13 meeting.
Shannon and David Mathews, Summerfield Drive, were awarded due to their helpful nature and big hearts.
"Their neighbors tell us they have huge hearts and are willing to help them with anything and everything," said Barbara Glakas with the Cultivating Community Initiative. "Shannon and David have stepped up to the plate when their neighbors had car trouble. They bring over meals and a basket of soup, fruit, socks and throat drops when their neighbors are sick."
Glakas said the couple also invites neighbors over for meals and just to spend time socializing.
"The neighbors obviously think a lot of the Mathews' many kindnesses, and that is why they are the Good Neighbor Award winners this year," she said.
The nominations for the award come from community residents.
"The Good Neighbor Award is meant to recognize citizens within neighborhoods that have gone over and beyond the call of duty to help out their neighbors and do things to make their neighborhoods a better place to live," she said.