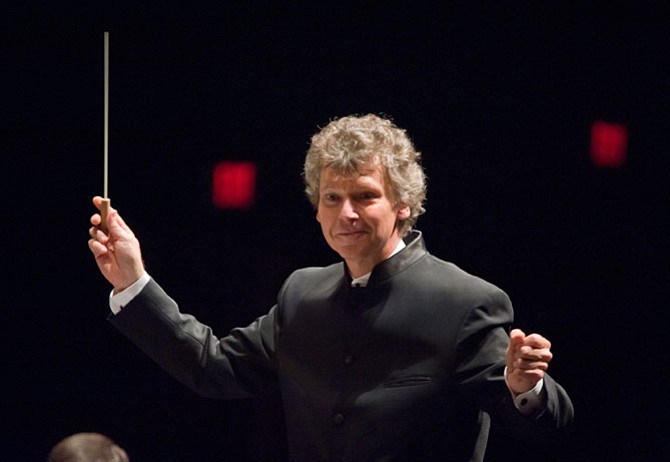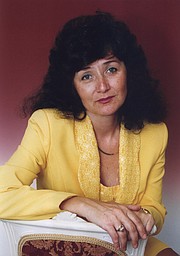 Where and When
Fairfax Symphony Orchestra presents "An Evening in Prague" at the George Mason University, Center for the Performing Arts, 4400 University Drive, Fairfax. Performance: Saturday, Feb. 7, at 8 p.m. Tickets $25-$50. Tickets at 888-945-2468 or visit www.fairfaxsympho....
"Orchestral music is such a fantastic art form, " said Chris Zimmerman, music director, Fairfax Symphony Orchestra (FSO) in a recent interview. "And, I am committed to performing music by living composers" and full-scale masterpieces of the great classic composers.
Zimmerman was describing the upcoming "An Evening in Prague," a concert of familiar symphonic music by Anotonin Dvorak and the U.S. premiere of Czech composer Sylvie Bodorova's "Symphony No. 1."
Bodorova's works have been performed throughout the world, so it is "exciting to be the first American orchestra to perform her 'Symphony No. 1,'" said Zimmerman. He described the work as "evocative, giving off a spiritual sense full of tension, drama, struggle with a finale that uplifts" the listener.
"There is an arc to Bodorova's music that is tangible; it portrays a life lived as hope triumphs," added Zimmerman.
The "Symphony No. 1" has movements to bring a sense of tranquility and unrest. A listener may think of heartbeats, rushing rivers, and sounds that collide and spar with each other. The finale to the piece is meant to provide "a feeling of serenity" according to Zimmerman.
Composer Bodorova described her symphony as presenting "dreams and illusions, as well as trials and tribulations-simply everything that life entrails. I would like to create hope and faith that through all of the anguish that we encounter, there exists something that is greater than ourselves and gives meaning to all of our efforts."
Her symphony includes use of many percussive instruments which she calls "the oldest musical instruments of humankind." These include not just the familiar drum, but chimes, bells, bongos and blocks all melded with the usual orchestral instruments."
"I have been fascinated with percussion instruments for quite some time, and they play an extraordinarily important, and in some places a more or less crucial role in my symphony," said Bodorova.
Bodorova was born in the then Czechoslovakia in 1954. Her works have been presented throughout Europe, Israel and the United States. Her musical interests include not only Johann Sebastian Bach, but Gypsy, Jewish and East European rhythms. She is currently involved with the restoration of Gustav Mahler's birthplace in the Czech Republic.
The Fairfax Symphony Orchestra "Evening in Prague" will include the popular and charming "Symphony No. 8" by Dvorak. First premiered in February 1890, it is noted for its dance rhythms, sense of nature and a big finish.