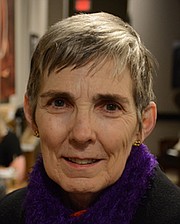 Though Del. Eileen Filler-Corn made headlines in the first week of the General Assembly for her proposed legislation on how sexual assault on college campuses is reported, she was game for any topic at her first mid-session office hours.
The delegate held court on Jan. 24 from 9:30-11 a.m. at Peet's Coffee & Tea in Springfield. She said it offers a much better opportunity than a larger town hall meeting to engage with constituents about issues that are personal to them.
"We don't have an office, this is our office," said Filler-Corn. "I'm always available, but some people are more intimidated by calling or emailing. They know I'll be sitting here."
Burke residents Jane and Reede Taylor didn't know about the office hours ahead of time, but interrupted their breakfast at Peet's to meet Filler-Corn.
"I'm so glad she's out here, seeing what's going on," said Reede. "She's trying to find out, trying to understand."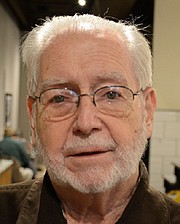 "I get great ideas for legislation from these," Filler-Corn added, "like my bill helping self-managed homeowners' associations that's now law. That literally came from a meeting like this."
Filler-Corn's next office hours will be Feb. 15, 10-11:30 a.m., at Chesapeake Bagel Bakery, 5719 Burke Centre Parkway, Burke.