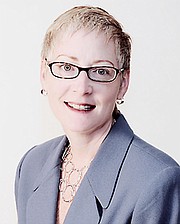 Eve's a homeowner who lives in a historic, beautiful home that was built in 1893. This fits Eve, a former model and caterer who is gracious, poised, and looks 20 years younger than her 77 years.
Originally from Michigan, Eve came to visit D.C. in the 1960s and was taken with its charm. She finally moved in to Old Town in 1996. She loves the compliments the city receives. She worked at Mt. Vernon for 11 years, and often heard visitors from around the country say: "This town is so great I want to live here!" Even her son in law who lives in Connecticut regularly comments: "You live in the most charming city in the United States." And she agrees.
Unfortunately, not everyone is charming. She has tried to keep up with maintenance over the years, saving her limited income to make repairs. But on several occasions, she has had issues with contractors whom she paid, and they never returned to complete repairs. Eve still struggles to maintain this beautiful home, but with her tight budget and age, it gets to be too much for this widow.
Then she learned about Rebuilding Together Alexandria's services when she was volunteering for Meals on Wheels. We came out to meet Eve and help her identify issues in her home that needed to be fixed. It was evident from our first meeting how much she loves her home.
Eve reminisced about the previous owner who was an artist that painted leaves on the floors and removed the home's walls and doors — which she has since had replaced with the city's help. She noted that her favorite place in the house was the powder room which is a comfortable, interesting room filled with memories. It has a decorative black and white antique-looking wall paper. The walls have shelves with miniature black and white pictures of her children and grandchildren and celebrities like The Beatles.
After walking through the house with her, we assigned a Rebuilding Together volunteer team to patch a section of her kitchen ceiling and install grab bars in her bathroom to keep her safe. We get to know all our clients in this way because our mission is to preserve housing affordability and revitalize the Alexandria community by providing free, safe, and healthy home repairs to people like Eve.
These upgrades are important since most of our clients are homeowners who live near the poverty level. By improving their housing conditions, we can help them remain active members of their neighborhood and in turn help our city remain economically, socially and culturally diverse.
If you know someone like Eve who could benefit from our services, we encourage you to introduce them to us. To learn more, visit www.rebuildingtogetheralex.org or call 703-836-1021.
* It is Rebuilding Together Alexandria's policy to not disclose full names.