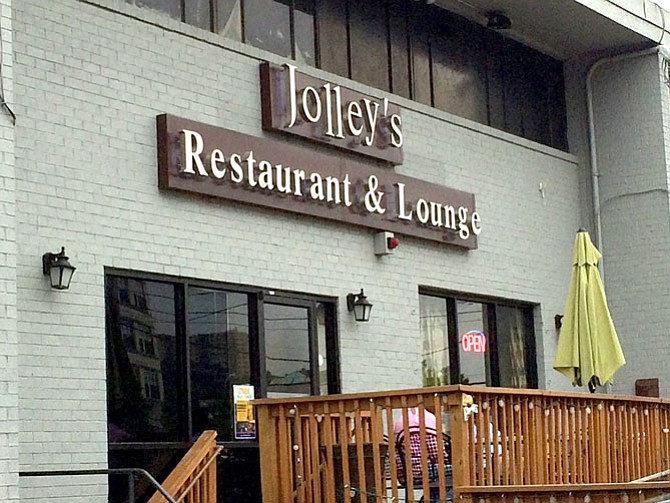 By now, residents of the Northern Virginia region are no strangers to Ethiopian cuisine. Spend much time in the U Street corridor in Washington, D.C., and it's impossible to ignore the plethora of Ethiopian establishments lining the sidewalks. Or drive down Columbia Pike and take note of the Ethiopian groceries and eateries that seem to dot the landscape with lightning speed. But until relatively recently, Alexandria has been largely bereft of many Ethiopian options.
All of that has changed in the last several years, and now Alexandria boasts several Ethiopian restaurants well worth your time and money. Here are some tips to get you started.
Jolley's Restaurant and Lounge, 654 S. Pickett St.
Jolley's is an exercise in extremes. With a small, cozy bar and dining area at the front of the building and a large hookah bar and entertainment space in the back, this restaurant certainly has something for everyone, from the casual diner looking for a relaxed bite to eat to a group of friends eager to listen to live music and dance the night away.
The diversity of ambiences within the restaurant, which has now been open almost five years, underscores the diversity of cultural events that take place in the establishment every week. The lounge area hosts local musicians and DJs who represent musical styles ranging from Ethiopian music to reggae to oldies.
But weekly events aside, the real attraction at Jolley's is the food itself. And there's not an item on the menu that lags behind the others, general manager Solomon Asrat says.
"Most everything on the menu" sells well, he said.
Admittedly, Ethiopian cuisine can be a bit intimidating upon first glance. There is generally no silverware to speak of, and many meals are served in communal fashion. But Asrat says his servers try to ease the transition for Ethiopian newbies.
"We try to explain to them about the injera," the traditional bread served as the base of each meal, Asrat said, adding that his staff gives them samples of dishes to demystify the meal a bit.
Jolley's offers a considerable array of dishes, ranging from a vegetarian combination to lega tibs (lean beef cooked with tomatoes, onions, peppers, and spices) to a grilled chicken sandwich and hamburger for those a bit too shy to dig right into traditional fare. Each component of the meal is bursting with flavor and spice, and the supple injera provides a wonderful complement, distilling each bite to a wonderful blend of textures and accents.
Asrat says that when Jolley's launched, setting up shop off of Van Dorn Street, there were "no (Ethiopian) restaurants around the area." Now, there are several competitors around town, but Asrat has set his sights on the larger region.
"We want not just Alexandria (customers), but Fairfax County, Arlington County" as well, Asrat says. "Once they try it, I know we'll keep them as customers forever."
NOTEWORTHY
Enat, 4709 N Chambliss St.
Tucked away on the outskirts of the West End, Enat is easy to miss from the street. But walk in the door and the aroma will tell you you've entered an Ethiopian-food haven. The laid-back ambience offers diners an intimate experience, whether they're there for dinner or to watch the big soccer match at the bar. (You'll find plenty of customers engaged in both activities.) Try the doro wat (spicy chicken in a pepper sauce) or the vegetarian combination, and don't forget to add a sambussa or two to your order as an appetizer.
Hawwi, 1125 Queen St.
This little café two blocks off of King Street is a welcome addition to the Old Town restaurant scene. Small and unassuming, it boasts a number of tables in a cheerful dining room. The combination platters are always a good bet, providing diners with a mini-tour of Ethiopian cuisine (both the meat and meat-free varieties), and you won't be disappointed with the portion sizes. Also, Hawwi offers carryout service — perfect for people who toil in Old Town all week.
Hope Nelson owns and operates The Kitchen Recessionista blog, which can be found at www.kitchenrecessionista.com.