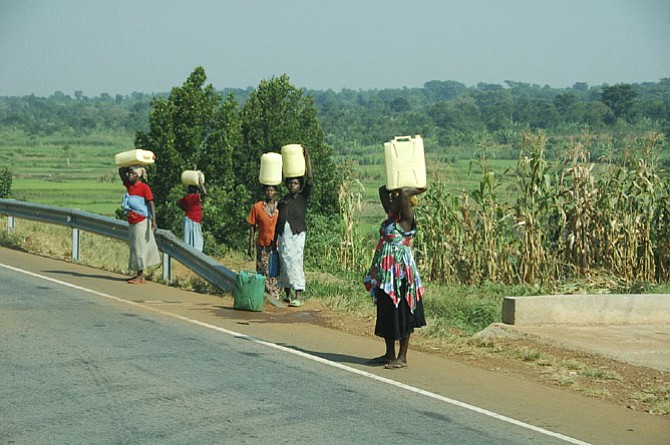 Ceci Stillwell and her daughter Kori hurried past mud huts in a dirty village in Uganda searching for an 8-year-old native girl named Topista; the pair was anxious to meet the child they had been sponsoring.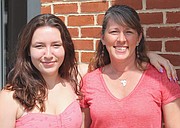 Ceci Stillwell, of Woodbridge, Va., first saw Topista's face in a photo at the New Hope Church in Lorton and immediately knew she needed to help her. She began sponsoring Topista, paying for her school tuition, uniforms, and books, and finally met her during a mission trip to Uganda in 2012.
"She was shy at first, but had the most beautiful brown eyes I had ever seen," reveals Kori Stillwell.
Topista was just one of countless natives the Stillwells and their mission group met on a two-week trip to Uganda. While abroad, they also witnessed the shocking conditions in which the native villagers live.
"We were horrified at how filthy and disgusting the water there is. It's milky and brown and nasty; I couldn't believe it," says Ceci Stillwell.
Every day, children in Ugandan villages must walk miles in 80-degree weather to collect dirty water in jugs that weigh almost 40 pounds when full. These children can't go to school, because it takes hours to collect the water. This water is infected with diseases such as typhoid, cholera, and dysentery, but it's all the villagers have access to.
"About a month after my daughter and I got back from Uganda we got a call. Topista had gotten sick and passed away," Ceci Stillwell says. "We were extremely upset, but it helped everyone to realize that these are real people who need our help."
DEEPLY AFFECTED by the horrific sights she witnessed on three different trips to the Ugandan villages and the memory of Topista, Ceci Stillwell set out to help the children of Uganda once again, this time from Northern Virginia.
Walk 4 Water Kids International, based in Arizona, holds fundraising Walk 4 Water events in Arizona, Texas, California and now—thanks to Ceci Stillwell—Virginia. Stillwell has singlehandedly put together the first Walk 4 Water Event east of the Mississippi, with support from her friends, family and fellow members of the New Hope Church in Lorton.
The two-mile walk represents the average distance women and young girls hike every day to get water. It will take place on June 6 at Burke Lake Park (Shelter C), 7315 Ox Road, Fairfax Station.
The cost to register is $30 (T-shirt included), and the proceeds will be used to drill a well in the Ugandan village of Natihalo, where residents walk six miles each way to bring dirty water back to their families. Each well costs $10,150 to drill, and Ceci Stillwell hopes to raise enough money to give the residents of Natihalo the water they need.
Register for this event online at www.w4ki.org/walk4water, or register on site before the event. Check-in and registration begin at 7:45 a.m., and the event kicks off at 8:45 a.m.
THE STILLWELLS, along with members of New Hope Church, will be volunteering and participating in the walk.
"These are absolutely the happiest people I have ever seen, and giving them these wells allows the Ugandan children to be educated, because instead of fetching water they can go to school," says Ceci Stillwell. "Maybe we can break this cycle of poverty."