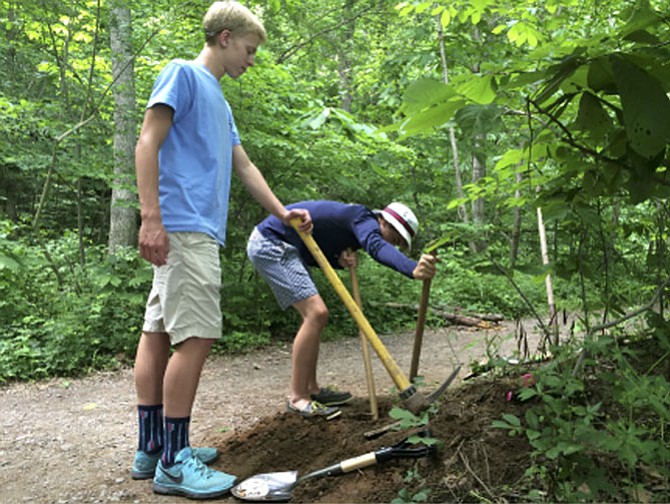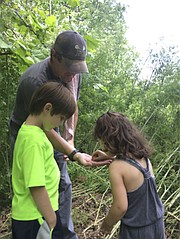 The advent of the summer months attracts large crowds to the parks of Great Falls located on the Virginia side of the upper Potomac River.
Great Falls Park, a National Park Service site, experiences an increase in visitation around late March or early April when the weather becomes nicer, according to the park's Chief of Staff Aaron LaRocca.
Traffic jams often overwhelm Georgetown Pike on beautiful weekend days because of the long line of cars stretching from the park's entrance to the main road.
While most visitors travel to the park to view its namesake, the Great Falls of the Potomac River, visitors partake in many other recreational activities, such as picnicking, hiking, bird watching and taking tours. LaRocca indicated the tours are a popular tourist event.
"There are park ranger led tours, which are tours about general history, and specialty tours that change month to month," he said.
A major highlight of this summer season at Great Falls Park is the festivities of National Get Outdoors Day, on Saturday, June 13. The future summer calendar features the centennial celebration of the National Park Service in 2016.
"We are encouraging everybody to get out and find your park in celebration of the centennial," LaRocca said. "And if you have never been to a park, Great Falls is a great place to have a first experience in a national park."
Riverbend Park, nestled off a back road of Great Falls, offers a more remote setting than the typically crowded Great Falls Park. While visitors can hike to the Falls via the Heritage Trail that connects the two parks, there are often fewer crowds at Riverbend.
Rob Horne initially intended to travel to Great Falls Park with his family last Sunday but visited Riverbend Park instead to avoid the large crowds.

"We turned around and came here and have been pleasantly surprised," he said.
Visitors can explore over 400 acres of forest, meadows, ponds and trails, or kayak, canoe and fish in the Potomac River.
A new addition to Riverbend Park this summer is three fishing line recyclers along the Heritage Trail constructed as a result of McLean High School student Alex Brunner's Eagle Scout Project.
Jared Lampal, Jake Wadle and Jacque Wadle constructed the initial recycler Sunday afternoon by digging holes to insert a PVC pipe that will serve as a fishing line recycling bin.
Summer activities at Riverbend Park include fishing and boating tutorials, as well as bird, insect and geology tours.