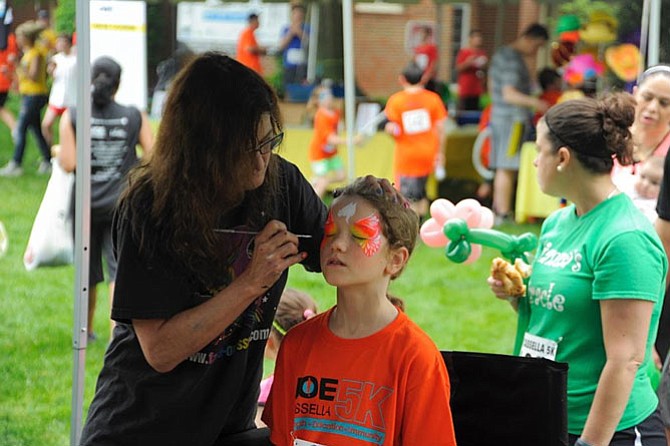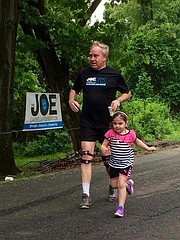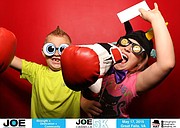 The 2015 Annual Joe Cassella 5K Run/Walk took place on Sunday, May 17, in Great Falls. More than three hundred runners from the Washington, D.C. metropolitan area attended the race, which began with a Kids Fun Run at 8:30 a.m., followed by a 5K Run/Walk at 8:45 a.m. The Joe Cassella Foundation hosted a post-race party with live DJ, food, kids entertainment, and interactive activities, concluding with an awards ceremony.
The 2015 Joe Cassella Foundation 5K Run/Walk used a ChronoTrack race timing system with a disposable D-tag on a USATF certified course. Participants included serious runners, weekend and occasional joggers, walkers, strollers, and even pets. Prizes were awarded to the first, second and third place overall male and female runners, as well as largest team. The overall male winner, and top finisher, was Douglas Pepelko (19:41), followed by Alec Singer (19:48) and Brian Daugherty (20:12). The top overall female winners were Clare Girolamo (26:10), Susan Bell (26:22), and Danielle Castellano (26:35). The largest team, with more than 45 people, was Team Yes You Can!
The Joe Cassella Foundation raised thousands of dollars this year, which will be donated to local families with children affected by medical conditions, to reduce the stress of financial concerns related to serious illness and injury.
The Joe Cassella Foundation is an organization born from the loss of an amazing man and inspired by the amazing support of his friends and family received throughout their journey. All of the time, money and gifts donated to The Joe Cassella Foundation go entirely to a child in need.
The Joe Cassella Foundation would like to express their sincere gratitude for all those who helped make the 2015 Annual Joe Cassella 5K Run/Walk a tremendous success. To learn more about The Joe Cassella Foundation, visit http://www.JoeCassellaFoundation.org.