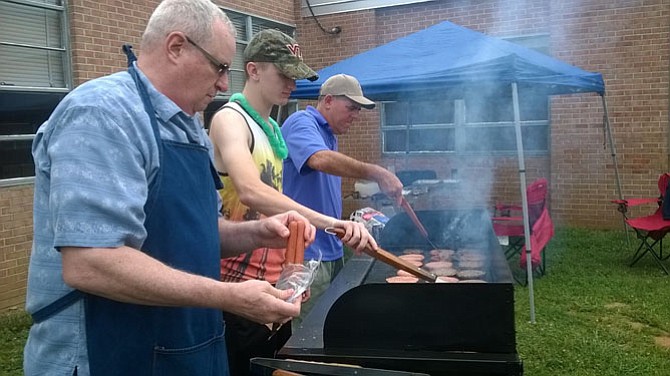 Herndon — Herndon High School's Navy Junior Reserve Officers Training Corps (NJROTC) places utmost importance on service to others. In addition to supporting many Herndon High and community ceremonies and events, cadets regularly reach out to those in need. This spring, they planned, sponsored, and ran two successful programs – the Relay for Life Car Wash and the Wounded Warrior Barbecue.


The Herndon NJROTC has been holding its Relay for Life Car Wash at the Sunset Hills Sunoco for three years. During this year's event, 17 cadets soaped, scrubbed, rinsed and dried vehicle after vehicle. "We even got to wash a beautiful Model T Ford!" said one cadet. All of the hard work paid off, as the unit earned $1,300, which it donated to the American Cancer Society.


Even more popular is the unit's annual barbeque. Held for 20 years as a way to celebrate Herndon High's teachers, the event took on the Wounded Warrior name just two years ago. Held at Herndon High, the fun barbecue features not only Senior Chief Maness at the grill, but also a South Pacific themed classroom, complete with tropical music and beach projections. This June, 320 people attended and donated $780, all of which went to assist injured military personnel and their families.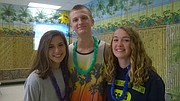 "A commitment to service is one way that NJROTC is unique," said a senior cadet. "We always enjoy using our teamwork and spirit to help others. Making a difference is an important part of who we are."