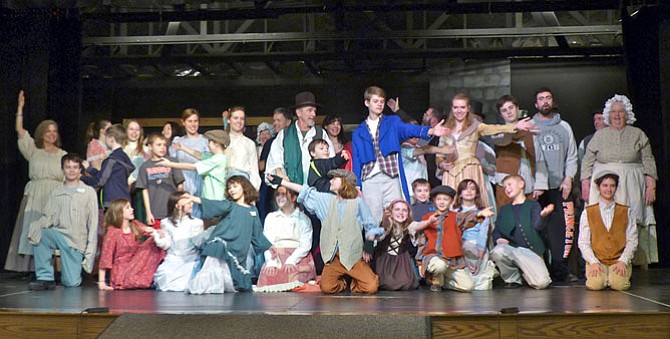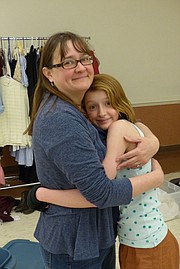 Springfield resident Nancy Lavallee is an attorney by day, but has done theater all her life. And for the last three years, in her free time, she's traded the courtroom for the director's chair, leading the Good Shepherd Players in productions of "The Sound of Music" and "Godspell."
The dramatic organization at the Church of the Good Shepherd in Burke has been performing for 34 years. A show in 2016 will mark its 35th.
This spring, the players spanning ages 5 to 75 will present "Oliver!"-- Lionel Hart's musical adaptation of the classic Charles Dickens novel "Oliver Twist."
Lavallee tends to choose performances that allow for a diversity of ages and genders in a family-friendly context. In picking "Oliver!" Lavallee said another goal was to bring attention to the themes of hunger and poverty. The players and church are encouraging people to bring canned or non-perishable food items to the shows to donate to local families in need.
One of the biggest challenges for Lavallee in putting together a show like this has been working around the schedules of a multi-generational cast. But even though the entire cast won't rehearse together until a few nights before the opening, members can watch filmed rehearsals at home online and catch up on what they've missed.
"Rehearsal is going great," said Lavallee. "You always kind of bite your fingernails, but it always comes together. We're fighting weather battle now, but it never fails."
"Oliver!" runs March 13, 20 and 21 at 7:30 p.m. and March 14 at 2 p.m. Tickets are $15 for adults and $10 for students, available at www.brownpapertickets.com/event/1269312. Church of the Good Shepherd is located at 9350 Braddock Road in Burke. For more information, call 703-323-5400 or visit www.good-shepherd.net or www.goodshepherdplayers.com.