The Workhouse Arts Center is launching a "Military and the Arts Initiative." It is a collaboration with Fort Belvoir, the USO of Metropolitan Washington-Baltimore and the Northern Virginia Regional Commission (NVRC). The Initiative is focused on expanding opportunities and providing activities for veterans and military service members.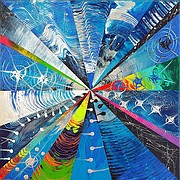 "Due to budget cuts and sequestration, military families have lost their funding for arts and crafts programming. When Fort Belvoir turned to the community to help supplement these programs, the Workhouse Arts Center, with community support, stepped up to provide a program and found funding," said Mark Gibb, executive director, NVRC.
"People in the service are our community and have been a part of the Workhouse from our beginning," said Brett Johnson, director of Visual Arts at the Workhouse. The new program builds upon previous partnering between the Workhouse and the USO. "The NVRC and Fort Belvoir reached out to the Workhouse to create a formal partnership and further develop the programing," said Johnson
The Initiative will bring public art events, exhibits and a new Workhouse artist residency. Discounted arts classes for service members and veterans will be available with the support of Transurban and 95 Express Lanes. Concerts and service members poetry readings are also expected to become regular features.
Where and When
"Military and the Arts Initiative," Workhouse Arts Center, W-16, McGuire Woods Gallery, 9601 Ox Road, Lorton. Reception and exhibition openings of The Places We Have Been and Gregory Gadson: Life in the Infrared, including a collaborative performance by veterans, service members, and Grammy-nominated hip-hop artist Christylez Bacon, and six-string electric cellist Wytold on Friday, March 13, 7 to 9 p.m. No ticket required. For information call 703-584-2900 or visit http://www.workho...">www.workhousearts....
The first resident artist for the military and arts initiative is Sergeant Martin J. Cervantez. From his Workhouse studio, he will be creating artworks based upon a soldier's experiences. Cervantez will also help craft the ongoing Workhouse initiative.
A public reception the evening of March 13 will formally open the program. Sponsored by the USO, the reception will include performances by service members and veterans from the USO Warrior and Family Center at Fort Belvoir. Two exhibits will also open: one a group exhibit created by veterans and service members titled "The Places We Have Been: Exploring the Internal and External Travels of Veterans and Service Members;" the other a solo photography exhibition, "Life in the Infrared," by the recently retired commander at Fort Belvoir Colonel Gregory Gadson.
"We're proud to support programs that allow service members to communicate their experiences of war and share them with the community," said Ashy Palliparambil, program specialist for Art and Music Programs at the USO Warrior and Family Center at Fort Belvoir. "We're looking forward to seeing the work of our wounded, ill and injured service members on display at the Workhouse Arts Center."