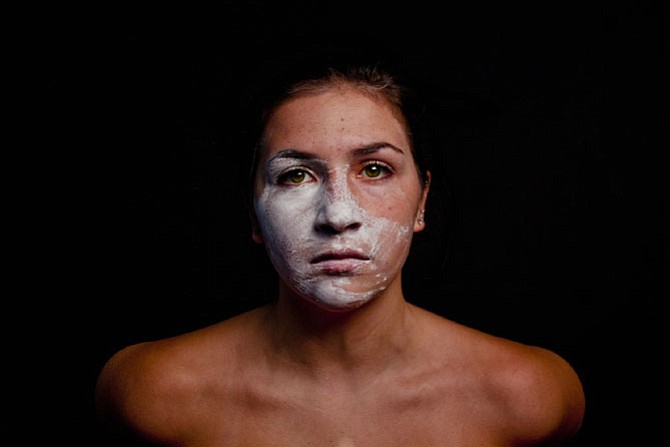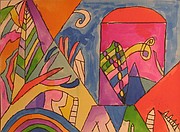 Greater Reston Arts Center is celebrating Youth Art Month, by presenting two exhibitions dedicated to the artistic achievements of the area's youth. The GRACE Art exhibition features selected works from students from eight schools participating in the Center's signature art education program, GRACE Art.
Emerging Visions features work from students at three local high schools, created in response to their engagement with the Center's winter exhibition, "LineWorks: Drawing Redefined."
GRACE Art: Celebrating Creativity will run through March 14, and Emerging Vision: Complexities will run from March 20 to April 4, 2015 at the gallery, located in Reston Town Center.
*GRACE Art: Celebrating Creativity exhibition highlights art work from the GRACE Art program. Nearly 40 area schools participate in this program, in which trained classroom volunteers with materials supplied from GRACE deliver an interactive art history lesson with visuals followed by an engaging hands-on art project designed to reinforce the lesson.
Selected student projects from nine participating schools will be presented at GRACE, promoting the impact of this visual art literacy program. This year gallery visitors of all ages will have the opportunity to participate in hands-on art activities related to each school's display.
Participating schools: Academy of Christian Education, Aldrin Elementary School, Armstrong Elementary School, Arris Montessori School, The Boyd School, Forestville Elementary School, Little Run Elementary School, Oakton Elementary School, Ravensworth Elementary School.
Greater Reston Arts Center is located at 12001 Market Street, Suite 103 in Reston. The artwork in the exhibit was inspired by 10 different portfolios presented in the schools this year including: Pablo Picasso, Wassily Kandinsky, David Hockney, Auguste Renoir, Vincent van Gogh, Public Artwork, Georgia O'Keefe, Romare Bearden, and the Lascaux Cave Paintings.
Schools that are interested in finding out more information about the GRACE Art program can contact the Greater Reston Arts Center at 703-471-9242 or info@restonarts.org.
*Emerging Visions: Reconstruction offers Fairfax County high school students the annual opportunity to work directly with GRACE's curatorial staff to create competent artworks that will be exhibited in the gallery. Participating students have committed themselves to the success of this project and have worked hard to achieve their artistic goals beyond the boundaries of the art classroom. Students have engaged the theme of Reconstruction by creating artwork exploring memory, identity, relationships, and life cycles. The students have created engaging work in a variety of media including sculpture, photography, painting, drawing, mixed media and more.
Participating schools: Herndon High School, Oakton High School, South Lakes High School.
Opening Reception: Friday, March 20, 6-8 p.m. Gallery Hours: Tuesday – Saturday 11 a.m. – 5 p.m.
For more information visit www.restonarts.org.