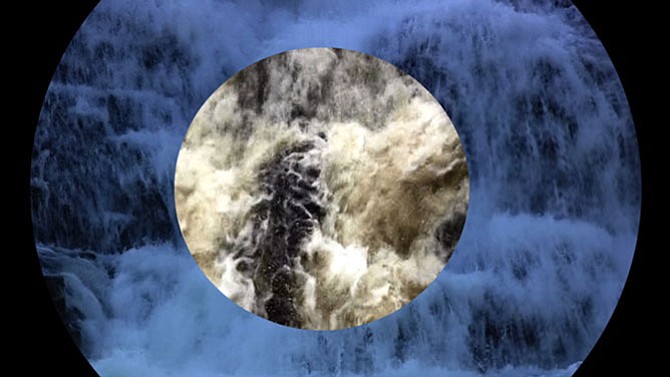 Water Unspoken: Video by David Carlson will run April 16 through May 30 at McLean Project for the Arts (MPA). The five videos on exhibit in MPA's Emerson Gallery are united by their focus on water as both subject matter and vehicle for the process of transcendence.
MPA Exhibitions Director, Nancy Sausser says "the videos are visually arresting while at the same time emotionally calming. David, a long time tai-chi practitioner, uses modern technology to communicate age-old and universal ideas about transcendence and oneness." Carlson is an art teacher at MPA and Marymount University and resides in Arlington.
Also on exhibit are Vernal Efflorescence: New Works by Jill Parisi and When Looking Down Becomes Up: Encaustic Paintings by Marilyn Banner.
Emerson Gallery Hours
Tuesday- Friday 10 a.m. - 4 p.m.; Saturday 11 - a.m. - 5 p.m. Atrium and Ramp Galleries are open Monday - Thursday: 9 a.m.–11 p.m; Friday and Saturday: 9 a.m.– midnight; Sunday: 12-6 p.m.
McLean Project for the Arts is a critically acclaimed non-profit visual arts center founded in 1962 to exhibit the work of emerging and established regional artists. In addition to its program of high quality, professionally-curated art exhibitions, MPA offers art classes for children and adults taught by professional art instructors. MPA also presents the Art Reach program for area schools, gallery talks, and day trips to area museums and galleries. MPA is a partner with the Virginia Museum of Fine Arts and Fairfax County Public Schools.
McLean Project for the Arts is located at 1234 Ingleside Avenue, McLean.