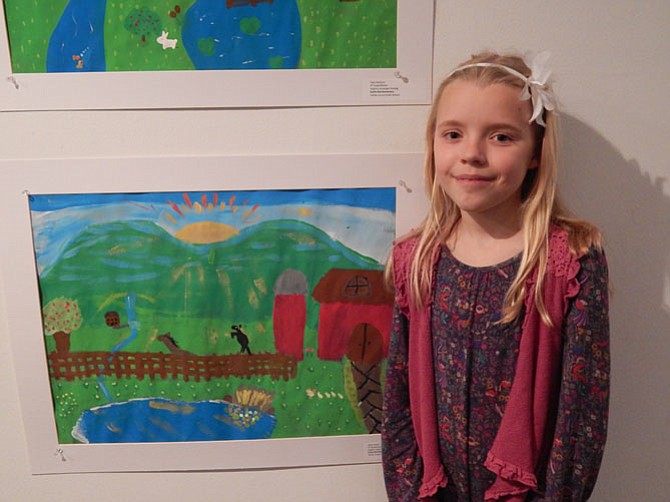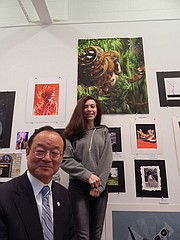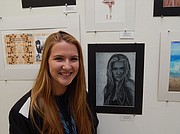 On March 25, McLean Project for the Arts welcomed hundreds of students and their families for the opening reception for Youth Art Month Part 2: Langley High School Pyramid. Fairfax County Public Schools art students represented Churchill Road, Colvin Run, Forestville, Great Falls and Spring Hill elementary schools, Cooper Middle School, and Langley High School. On exhibit is an award-winning digitally created artwork by Langley High School student, Molly Cooper. Her work won the Scholastic National Gold Medal in Digital Arts.
The exhibition continues through April 5 at McLean Project for the Arts.
McLean Project for the Arts is a critically acclaimed non-profit visual arts center founded in 1962 to exhibit the work of emerging and established regional artists. In addition to its program of high quality, professionally-curated art exhibitions, MPA offers art classes for children and adults taught by professional art instructors. MPA also presents the Art Reach program for area schools, gallery talks, and day trips to area museums and galleries. MPA is a partner with the Virginia Museum of Fine Arts and Fairfax County Public Schools.
McLean Project for the Arts is located at 1234 Ingleside Avenue, McLean.
Emerson Gallery hours are Tuesday- Friday 10 a.m. - 4 p.m.; Saturday 11 - a.m. - 5 p.m. Atrium and Ramp Galleries are open Monday - Thursday: 9 a.m.–11 p.m; Friday and Saturday: 9 a.m.– midnight; Sunday: 12-6 p.m.