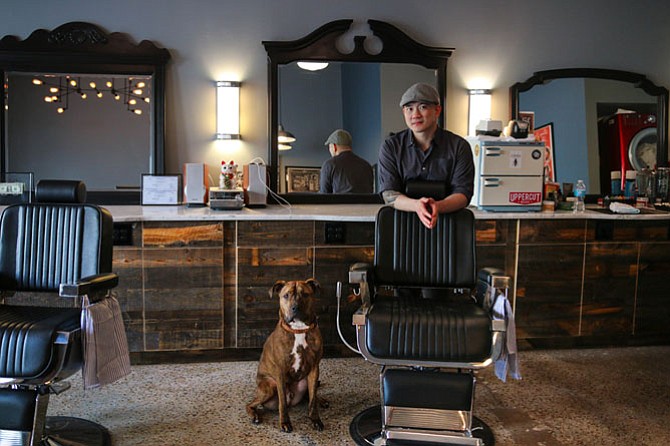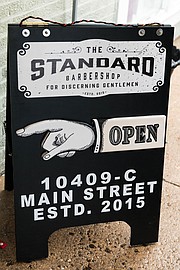 Details
Hours: Monday – Sunday 10:30 a.m.-7p.m.
Address: 10409-C Main Street, Fairfax, Virginia 22030.
For more information, contact Thomas Cheung at info@thestandardb...
The Standard vintage barbershop recently opened in the heart of Fairfax City. The Standard offers a wide selection of services that include haircuts, straight-razor shaves, beard trims and head shaves. Grooming products also include pomades, beard oils, and moustache wax from well-known brands. From hot towels to straight-razor shaves, The Standard offers everything you need to look the part of a discerning gentleman.
"It's my vision of a barbershop: quality cuts, a laid back atmosphere, and a friendly staff that makes every client feel special," says owner Thomas Cheung. "Being a barber is more than just cutting hair; it's about a craft that is so long forgotten. It's about the opportunity of making people look and feel good about who they are."
Thomas Cheung, formerly the master barber and trainer at The Art of Shaving in Tysons Corner, has been featured in the Huffington Post, Men's Fitness and DuJour magazine, and has close to 1 million hits on YouTube.

Barber shops were historically places where men gathered to discuss local politics and ponder the state of the world, while being pampered with a great shave and haircut. The Standard brings back that relaxed masculine atmosphere with turn-of-the-century antiques, including a barber chair from the 1800s and a crank-handle brass cash register, in a contemporary setting that offers the best in men's grooming techniques and products.
More like this story