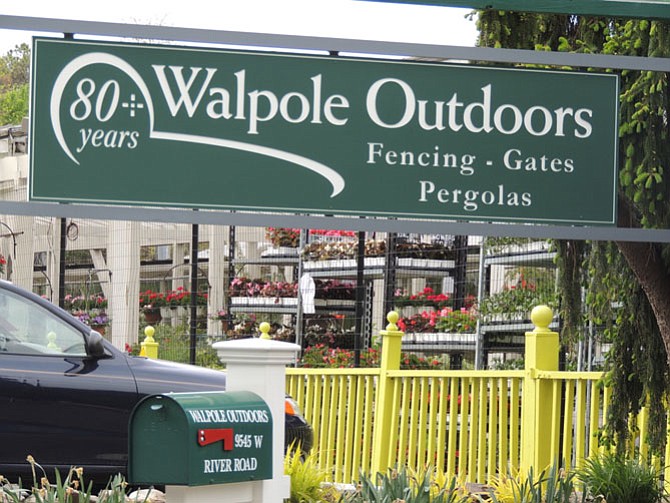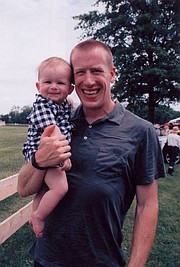 It was hot. Brutally hot, at the 63rd running of the Potomac Hunt Races on Sunday, May 17. The weatherman repeatedly called for cloudy, stormy weather. Wrong. By 1 p.m. when the first race at the Kiplinger family's "Bittersweet Field," Poolesville, and a couple thousand tailgate picnics were already in full swing, more than just horses had broken out in a full sweat.
The day's eight-race program began at 1 p.m. with a tribute to the late Peter Hitchen, who for many years was a prominent fixture at the races, seen running from pillar-to-post around the course not on his horse but on wheels, overseeing every detail. He was equally involved in Potomac Hunt, serving as a joint master (jt.MFH) for 28 years prior to his recent death.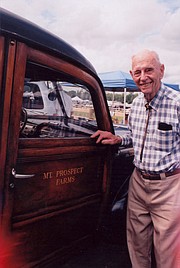 By mid-afternoon, when the featured Preakness Open Timber Race was preceded by three other races, the crowd was on its toes to cheer on a local entry, Vicki and Skip Crawford's "Touchdowntony," who boasted two prior wins this season. As spectators watched the horses run and jump around the three mile course the Crawford entry, over the last fence, appeared to be adding to his winning streak. However, up came "Tiz Relevant" with veteran jockey Mark Beecher in the saddle. They edged out "Touchdowntony" at the finish line by a seemingly whisker for a $7,500 purse and presentation of the General Harry H. Semmes Perpetual Trophy.
That's horse racing at its best.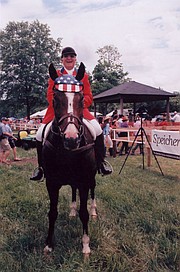 But, it gets better. By 3: 30 p.m., when the hot, sun-drenched crowd would have welcomed a brief shower, as would have the equines, another thriller was underway. Randy Rouse's "Hishi Soar" and Sara Colette's "Wahoo" toughed it out in the homestretch. A last second spurt by "Soar" was a shade shy. Colette's "Wahoo" took the $7,500 purse by a length.
Twin sisters, Maisie and Hazel O'Neill, stole the show in the mile-long Travilah Perpetual Cup race for 15 to 18 year old amateur riders. The girls, riding in identical silks, crossed the finish line with Maisie, followed by Hazel, only a half-length behind, both riding bay horses. Judges surely must have thought they were seeing double following those two around the course.
Between the half-hour breaks in flat, hurdle and timber races there was plenty of activity
surrounding booths in the vendor's area, but none more popular than the hats. Both men and women were browsing for new chapeaus, whether for instant wear for sun protection or style.
When responding to a compliment on her cowboy hat, Nancy El Hibi said, "I bought it here last year." Good advertising for the vendor who was doing a booming business again. Nancy and her husband, Faud, presented the Alice Keech Plate and $1,000 purse to the winner of the two-mile maiden hurdle event, "Green Lazer" ridden by Dylan McDonagh.
Although the eight-race program was featured, there were many side attractions throughout the afternoon including the Maryland Capital Park Police performance providing games for children and a horse soccer game. This occurred between race events as did the stick horse races.
The stick race event, planned and originated by The Surrey, Darnestown, featured three age groups from four years and under, to teens. They proved hilarious. Each entry was given a cardboard horse head on a stick. Each group was led to the starting rope where they took off running, on foot, to the finish line. But, the dozen or so in the four- year- old and under group didn't stop at the finish line. They kept on going, en masse. An astride outrider caught up with them and gently got them turned around. While spectators laughed and cheered, the runners returned to the finish line.
It was another good day at the races with near 90-degree heat, humidity, and all.