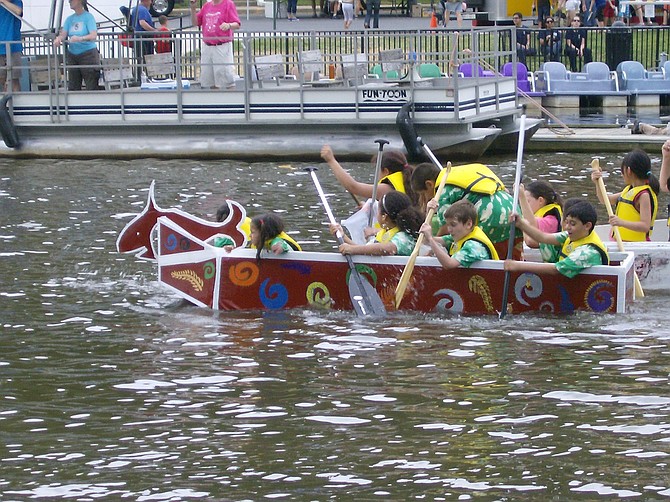 Springfield Days is a community-wide weekend-long celebration featuring free activities for a variety of interests May 30 – 31, including PetFest, a car show and, new this year, the Springfield Days Stride and the Springfield Market Expo.
Events start Saturday morning with the Springfield Days Stride. A new event this year, the 2K race/walk is open to runners, walkers, strollers and pets, serving as the main health and wellness event of the festival.
Also new this year, Springfield Days volunteers bring you Springfield Market Expo. Visit booths of more than 50 local businesses selling their products at an outdoor marketplace in the parking lot of Springfield United Methodist church. Purchase jewelry, craft items, foodstuff, health and beauty supplies and more. The list is endless, and the businesses are local. The Market Expo is open Saturday from 9:30 a.m. to 2:30 p.m.
In addition to the new events, Saturday has plenty more to offer including the Springfield farmers market, PetFest at South Run Park and the car show at American Legion Post 176. PetFest is presented by Top Dog sponsor, Regional Veterinary Referral Center and organizing sponsors, Felix & Oscar, Olde Towne Pet Resort and Fairfax County Park Authority. Other local businesses have also joined at various sponsorship levels. Activities at PetFest include Paws on Parade, shows from Mutts Gone Nuts and an Amtrak K9 demonstration. Well-behaved pets on leashes are welcome to attend this event with their owners as well.
The American Legion Post 176 in Springfield will host its annual car show. The event is free to attend or to exhibit, and all types of vehicles are welcome. Registration begins at 8 a.m. and the show runs from 10 a.m. to 2 p.m.
Then, on Sunday, join neighbors at Lake Accotink Park for the highly anticipated Cardboard Boat Regatta. Cheer on teams from local elementary schools, scout troops and businesses, as well as families, friends and neighbors as they race to the finish in their homemade cardboard boats. Will they sink or will they float? Parking at Lake Accotink is $4 per car on Sunday.
Visit www.springfielddays.com for more information.
Event Schedule
Saturday, May 30
Springfield Days Stride – 8:30 a.m.
PetFest – 9 a.m. to 3 p.m.
Market Expo – 9:30 a.m. to 2:30 p.m.
Farmers Market – 10 a.m. to 2 p.m.
Car Show – 10 a.m. to 2 p.m.
Sunday, May 31
Cardboard Boat Regatta – 10 a.m. boat registration, 2 p.m. races begin