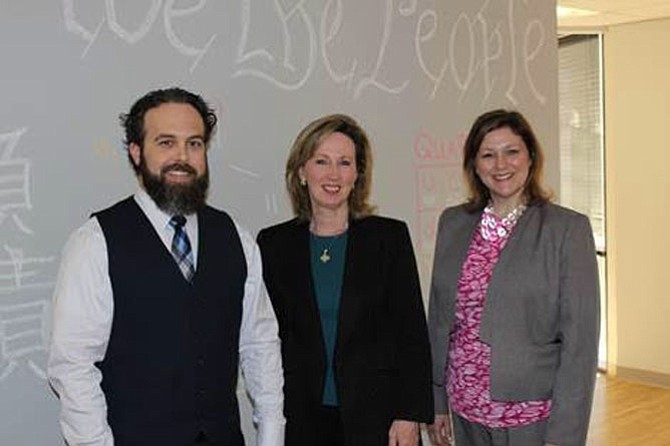 U.S. Rep. Barbara Comstock (R-10) toured BASIS Independent McLean, the twenty-fourth school in the BASIS.ed network of charter, independent and international schools. During her visit the Congresswoman and Head of School Sean Aiken discussed the education and economic growth opportunities BASIS will bring to the community.
Comstock has been a resident of McLean for over thirty years. Not only has she raised her three children in McLean but her husband, Chip, is a retired Fairfax County Schools Assistant Principal and teacher. She also began "The Young Women's Leadership Program" in 2013 for young women in high school and junior high, encouraging them to take an active approach in developing and pursuing their goals.
"Congresswoman Comstock knows first-hand how important a competitive education and talented teachers are," said Aiken. "And she was especially excited about the opportunities BASIS Independent McLean students will be offered to study and work within the community."
BASIS Independent McLean is the third BASIS.ed independent school nationwide and will open its doors in Northern Virginia in the fall of 2016, educating preschool through 10th grade students in its initial academic year, expanding to preschool through 12th grade students by 2018-19. The school is located at 8000 Jones Branch Drive in the Tysons Corner area. For more information visit BASISed.com or McLean.BASISindependent.com.