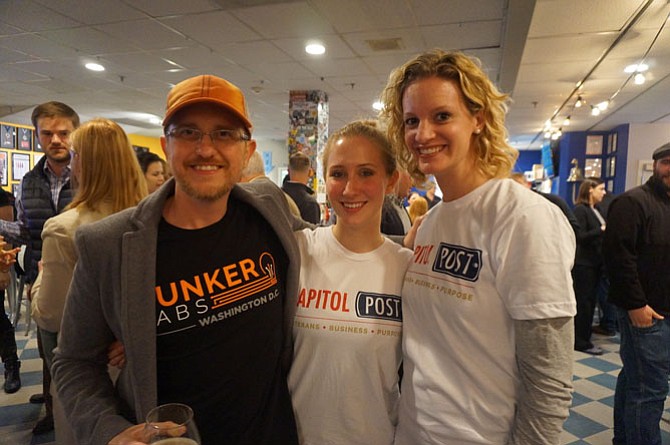 More than 100 people turned out Nov. 10 for the Veterans Day Eve celebration hosted by The Capitol Post at Port City Brewery,
"We never really had a chance to celebrate Alexandria being named the top mid-size city in the country for veterans," said The Capitol Post director Emily McMahan. "So tonight we are celebrating that recognition as well as saluting our veterans."
In a June 17 article, The Military Times named Alexandria as the top mid-size community for veterans in its first Best for Vets: Places to Live rankings.
More than 500 cities were considered for the article with only 75 named as top communities for veterans in large, medium and small city categories.
"This is a real distinction for our home," said Lt. Gen. Bob Wood (ret.) when the rankings were revealed. "Thanks go to all who served, call Alexandria home and support our community."
With a median income for veterans estimated at $95,000 per year, Alexandria has a low 0.4 percent veteran unemployment rate. Other factors such as military and veteran services and livability were cited in the article.
Coming in second in medium sized cities was nearby Arlington, with a median income for veterans at nearly $96,000 with a 1.3 percent unemployment rate.
"Tonight is also a chance for folks to come out and meet Ray Crowell, the new director of The Bunker Labs D.C.," McMahan said. "We're doing some exciting things at The Capitol Post and with Alexandria being the home to the D.C. campus of The Bunker Labs, we really are the best community for veterans."
www.thecapitolpost.com