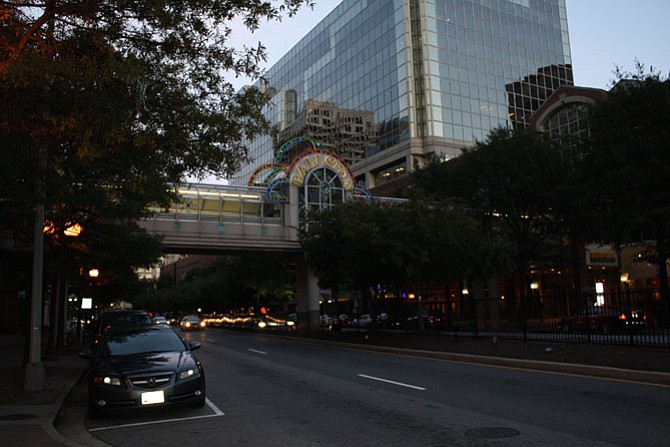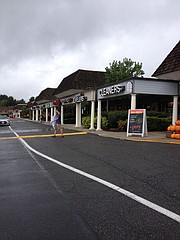 Collectible Treasures and Wits End were long-time residents of Old Keene Mill Center in Springfield until about 10 years ago when these local mom and pop gift shops closed, and were replaced by a chain bike shop and a Thai restaurant. Their closing is a sign of the times for mom and pop shops in the area, as big box stores, chain restaurants and online shopping are taking over the retail market.
"I like mom and pop shops, but it's tough," said Springfield resident Kelly Withington, who shopped at Collectible Treasures years ago. Her shopping trips included Springfield Mall as well. "I think there's a death of the mall in general," she said. "People go to a shopping center with a destination in mind."
At Old Keene Mill Center there are 20 stores, and eight of them are eateries of one sort or another but not much retail. At nearby Springfield Town Centre, there are 19 eateries with two more coming soon. According to numbers released by the Bureau of Labor and Statistics and George Mason University Center for Regional Analysis, there were 1,429 food service/drinking places in Fairfax County in 2001 and that number grew to 1,943 in 2013.
In Arlington along Wilson Boulevard and Fairfax Street where window shopping was once popular, the influx of restaurants caters to the apartments, condominiums and offices in that urban corridor, said Kevin Shooshan, president of the Arlington Chamber of Commerce. "There is so much demand," he said.
Nearby in Arlington, the Ballston Common Mall is going in the "urban mixed-use," direction, similar to the remake of Springfield Mall into Springfield Town Center a few years ago. According to information released by Forest City Washington, the Mid-Atlantic hub of the Cleveland-based developer, the finished product will be "a transit-oriented, urban mixed-use center featuring an enhanced blend of restaurants, entertainment and other contemporary upscale retail operations."
In a set of artist renderings released by Forest City, Ballston Common will include a 393-unit residential tower, a second-floor dining terrace, outdoor pedestrian walkways and lots of glass. The foot traffic that once perused inside the mall is now looking for an environment with natural light, said Shooshan. "It's more of an inside-out approach, opening up an area to the sky," he said.
Springfield Town Center also has a grand entrance, wide open spaces and natural lighting. At one time, Springfield Mall had an outdoor plan as well, and the drawings of the outdoor area was posted on the wall on the second level, but the new town center is indoors for now. Residential and office space are still part of the plans at the Springfield Town Center.
Internet shopping and big box stores such as Walmart play a role in the retail picture as well. In a November 2005 study "The Effects of Wal-Mart on Local Labor Markets," by David Neumark, Junfu Zhang, and Stephen Ciccarella, Walmart, the epitome of a big box retail giant, impacts not only the competitive local retail scene, but also the employment that goes with local businesses. According to the study, "the employment results indicate that a Wal-Mart store opening reduces county-level retail employment by about 150 workers, implying that each Wal-Mart worker replaces approximately 1.4 retail workers."
The accessibilty of computers and popularity of sites such as Amazon for shopping impacts mom and pop shops too, said Shooshan. "So much can be done from home," he said.
Withington notices it as well. "Online shopping sort of changed the dynamics," she said.