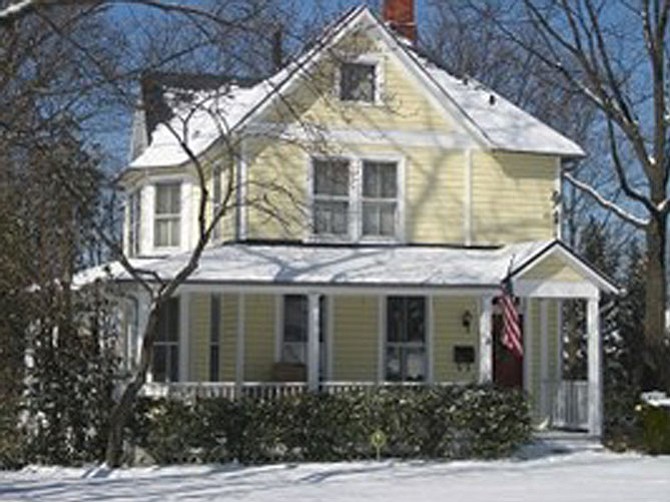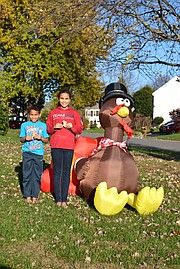 Next-door neighbors Carmen Rodriguez, 9, and Alyson Peralta, 8, are ready for the holidays. Carmen is excited that her cousins from Texas will be joining the Herndon branch of the family for Thanksgiving and best of all they will be here in time for one of Carmen's favorite holiday events – the annual 5k Turkey Trot, on Saturday, Nov. 21, starting at 4 p.m. "Maybe they don't have turkeys were they come from, I don't know," said Carmen, "but I know they don't have the Turkey Trot!" The Trot course winds through the Herndon Centennial Golf Course and visits the Washington and Old Dominion Trail. There are prizes for first and second place winners in nine age categories and a turkey with all the trimmings for the overall male and female winners.
Alyson says she will leave the running to her friend, but she's looking forward to the "Magic Toy Shop" puppet show that will offer two performances at Frying Pan Farm Park on Dec. 22. "I love the park," said Alyson. "It's one of the closest places to go and visit animals. That's what I'll do when the show is over."
THE TURKEY TROT and the puppet show are just two of the many events that will be served up during the holidays. Pre-sale price $15 tickets are already available for the annual Holiday Homes Tour and can be purchased at the Herndon Community Center at 814 Ferndale Ave. or at The Herndon Florist at 716 Lynn St. in the downtown Historic District. This year's tour of five homes will include Herndon's famous "Yellow House," built circa 1870 and uprooted and moved twice before finally coming to rest once more. For the first time in the tour's history, there will also be a townhouse on the itinerary and a Vinehaven model home by Evergreene Homes will also be on display. The homes, decorated for the holidays, will be open from 10 a.m. – 4 p.m.
Santa will be making a number of appearances around town, and will be substituting the traditional sleigh with some rather unusual methods of conveyance. Bathing suits will be required for one event as you tell him your secret wishes on a Canoe Ride with Santa on Saturday, Dec. 5 from 2 – 6 p.m. at the Herndon Community Center. Santa will take to the water six times and paddle about for $10 with folks ages 3 to 17. On Dec. 6 and 13, Santa will have dried off and be ready to share a wagon ride through the woods and fields for Christmas at the Farm at Frying Pan Farm Park. The rides will be offered at 11:30 a.m., 1:30 p.m., and 3:30 p.m. for $8 per person, but there will be plenty of other activities including a puppet show, holiday crafts and cookie decorating to round out the experience.
Somehow, Santa will also find time to stop by the Herndon Community Center for A Storybook Holiday Brunch on Saturday, Dec. 12. From 11 a.m.–1 p.m. there will be holiday crafts, Kiddie Open Gym, and storytelling. For ages 3 and up, $9 inclusive.
And what's Christmas without the carols? Christmas with the Towne Singers will definitely help stir up some holiday spirit on Friday, Dec. 11 from 7:30 p.m.–9 p.m. and again on Saturday, Dec. 12 from 2 p.m.–3:30 p.m. at the Next Stop Theatre, 269 Sunset Drive in Herndon. Admission is $10.
Another holiday tradition that can't be missed is a performance of The Nutcracker. The Classical Ballet Theatre of Herndon takes over the Ernst Community Cultural Center Theatre in Annandale for their professional-quality production twice on Nov. 28 and once on Nov. 30. Ticket prices range from $18 - $25. Check the website www.cbtnva.org for more information and to buy tickets.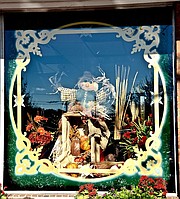 What about the Shopping?
By now you have probably over-filled your holiday social calendar and you're wondering how you might complete your gift list. Herndon's got some answers for that holiday dilemma, as well. If you've exhausted the mall and Amazon – or if they've exhausted you – you can do a little local shopping to slow the pace and get a bit of fresh air while you're at it.
With some 80 artisans and crafts people on hand, there's got to be something for just about everyone on every list at the Holiday Arts and Crafts Show at the Herndon Community Center from 10 a.m.–4 p.m. on Sunday, Dec. 6.
The Closet Thrift shop will have a Caroling in the Closet shopping event from 4–6 p.m. on Sunday, Dec. 6 with free hot chocolate and cookies and photos with Santa. Shoppers are asked to bring a donation of a nonperishable food item to support the Western Fairfax Christian Ministries Food Bank, so you can warm your heart while you do your shopping in the historic downtown district at 845 Station St.
Just around the corner from the Closet, you can give the gift of time from the Herndon Clock and Watch shop at 715 Pine St., home to the largest collection of clocks for sale in Fairfax County. In addition to all the wonderful timepieces for sale, founder Dung Lam had been offering his expert service in clock and watch repair and maintenance for over 31 years.
Bike enthusiasts will surely appreciate a gift from Green Lizard Cycling, located at 718 Lynn St. It's a favorite stopping spot for riders on the Washington and Old Dominion Trail. While you're there, you can reward yourself with a specialty coffee or sweet treat at the Coffee Bar.
What about a one-of-a-kind gift like an original painting, sculpture or handmade jewelry? Did you know that in addition to offering a variety of exhibits and art-related activities throughout the year, many of the pieces on display at ArtSpace Herndon are for sale? Take in the latest show while taking a breather from all of your other holiday obligations – and maybe find just the right thing for a special someone. ArtSpace is easy to find at 750 Center St. A calendar of events can be found at www.ArtSpaceHerndon.org.
Not far from the Historic District, another unique shopping experience with a long Herndon history awaits at Crystalis Treasures. Like Mr. Lam at the clock shop, Sandra Marshall has been bringing her expertise and passion for her products and services to the community for 31 years. Crystals and minerals are the shop's specialties. A visit to the shop at 306 Elden St. feels a lot like a trip to the gem room at the Smithsonian Museum of Natural History, as you wander past shelves packed with amazing examples of gifts from the earth. Marshall looks for the best pieces from all around the world and adds jewelry, incense, books, meditation supplies and more to her inventory – all of which is well-guarded by Sofi the dog. "Don't mind me," says Marshall. "Sofi is really the boss."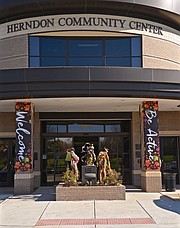 The needs of our youngest shoppers are not forgotten around Herndon with the Children's Holiday Shopping at Floris School House event on Saturday, Dec. 5. The old school house at Frying Pan Farm Park at 2709 West Ox Road is the meeting place where adult companions can wait while the children are escorted to the Country Store next door to check out many unique items in all price ranges. Items purchased are then wrapped for free so there can be no peeking by the adults when they are reunited with the juvenile shoppers.
The list could go on for pages, but don't forget to check out the many church bazaars and craft fairs at area faith communities, and hosted by a number of charitable organizations.
A more comprehensive look at opportunities to share holiday good cheer with our neighbors in need will appear in next week's edition, but why not get a head start and donate to one of many of the community care organizations that are working feverishly to ensure that a Thanksgiving Feast can be enjoyed by all? LINK Against Hunger can use your food donations, particularly hearty soups, boxed potatoes and other canned vegetables. Visit their website at www.linkagainsthunger.org for a list of drop off sites, or to give the gift of your time to help sort, deliver or serve food on Nov. 21, and again between Dec. 16–19.
Happy Holidays, Herndon!